The Commonwealth is an international organization made up of 56 member states from all inhabited continents, most of which belonged to the former British Empire. It was established with the Balfour Declaration at the Imperial Conference on 19 November 1926.
Since the death of his mother, Queen Elizabeth II, Charles III has presided over the Commonwealth as its leader. His title is king in fifteen of the member nations that make up the Commonwealth realms; the remaining thirty-six countries function as republics, and five have their own monarchs.
The Commonwealth headship is notable for not being entirely inherited. While not legally bound by one another, these member states are connected by history, culture, and the English language. Commonwealth countries keep diplomatic contacts through high commissions rather than embassies, and citizenship in one of these countries has certain benefits, especially in the UK.
The values of democracy, human rights, and the rule of law are emphasized in the Commonwealth Charter and are further promoted by the quadrennial Commonwealth Games.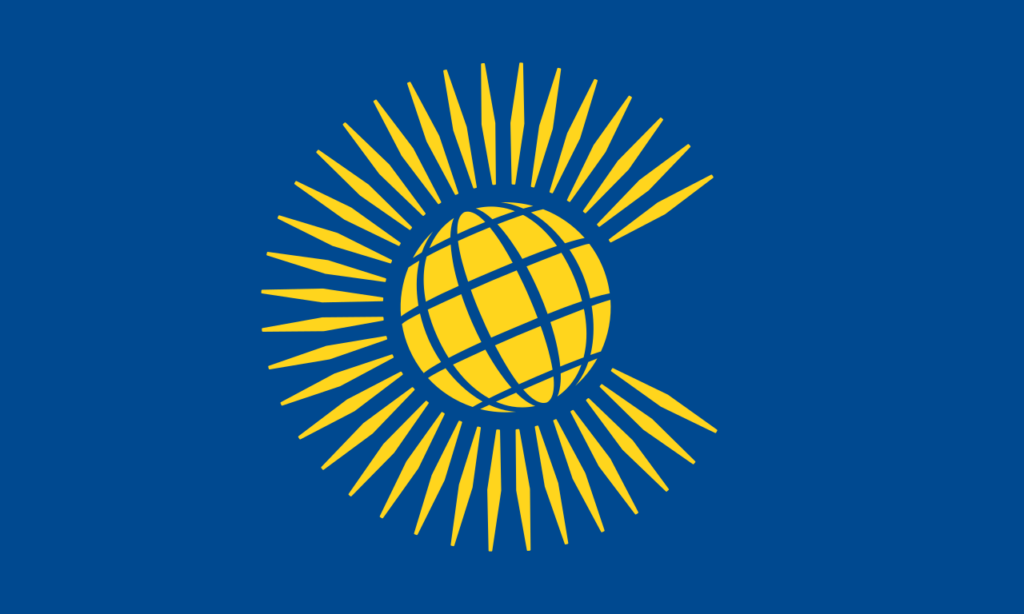 The Commonwealth of Nations' official flag was revised in 2013 from its 1976 iteration. The flag depicts a globe surrounded by 34 sunrays making the letter 'C' for 'Commonwealth.' The design emphasizes the various ways in which the Commonwealth collaborates around the world. The flag is available in a 3:5 ratio, but it is also used in a 1:2 ratio for countries with that ratio, such as Australia and the United Kingdom.
For more information including Population, Area, Currency and Country Shape see our guide books: Flags & Countries of The World or Flags & Countries of The World Pocket Reference Guide