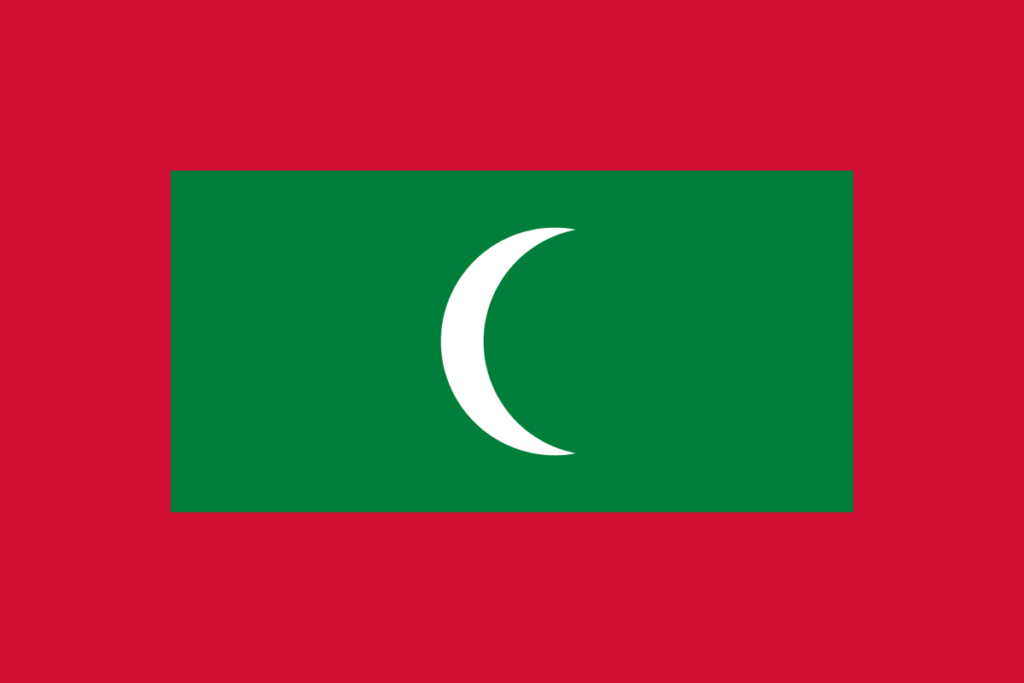 ދިވެހިރާއްޖެގެ ދިދަ, Dhivehi Raajjeyge dhidha
The Republic of Maldives (ދިވެހިރާއްޖޭގެ ޖުމްހޫރިއްޔާ, Dhivehi Raajjeyge Jumhooriyyaa) is an island country in South Asia located in the Indian Ocean southwest of Sri Lanka and India. Its official language is Dhivehi. The capital and largest city is Malé.
The flag of Maldives was adopted in July 1965. The design consists of a right facing white crescent in the middle of a green rectangle which is centered on a red field.
---
Capital City
Area (World Ranking)
2023 Population (World Ranking)
Currency
Flag Ratio (Decimal)
Adopted
Malé
300 km2 / 120 mi²
(187th)
579,330 or 392,040 excl. resident foreign nationals (178th)
Maldivian rufiyaa / United States dollar
2:3 (1.5)
1965
National Anthem of Maldives: ޤައުމީ ސަލާމް (Dhivehi) Qaumee Salaam "National Salute"