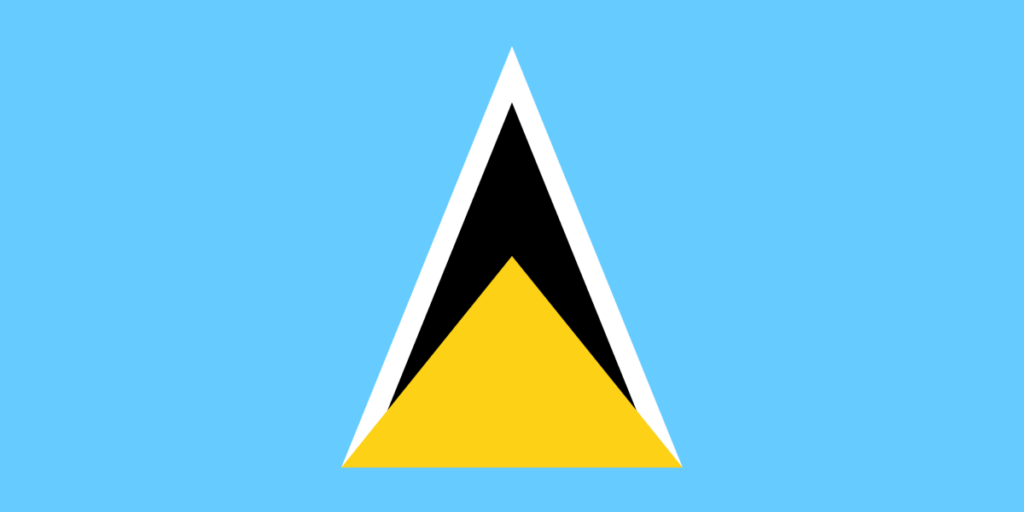 Saint Lucia is an island country located in the West Indies. It is located north of the island of Saint Vincent, northwest of Barbados and south of Martinique. Its official language is English and the capital and largest city is Castries.
3rd October is Thanksgiving Day in St. Lucia, a public holiday held to celebrate the harvest of the island.
The flag of Saint Lucia was first adopted in March 1967, the latest design being introduced in 2002. The design consists of a pale blue field with a large black isosceles triangle outlined in white at the center overlayed at the base with a smaller yellow triangle.