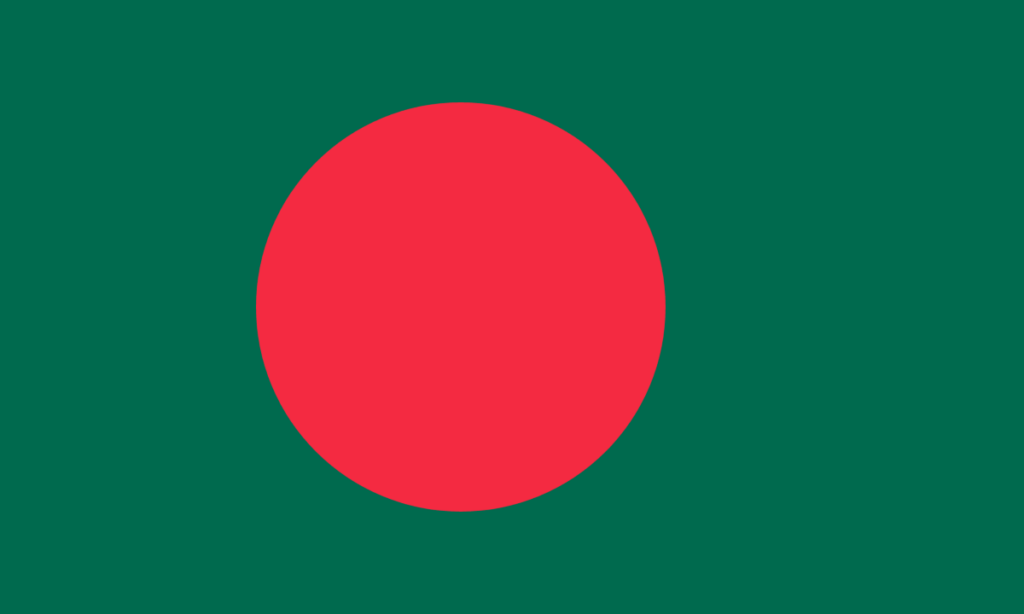 The Red & Green, লাল সবুজ, Lal Shôbuz
The People's Republic of Bangladesh (গণপ্রজাতন্ত্রী বাংলাদেশ / Gônoprojatontrī Bangladesh) is a country in South Asia. It shares borders with India and Myanmar. Its official language is Bengali. The capital and largest city is Dhaka.
The flag of Bangladesh was adopted in January 1972. The design consists of a red disc offset slightly toward the left hand hoist side, on top of a dark green banner.
National Anthem of Bangladesh: "Amar Sonar Bangla" (Bengali) "My Golden Bengal"
---
Capital City
Area (World Ranking)
2023 Population (World Ranking)
Currency
Flag Ratio (Decimal)
Adopted
Dhaka
148,460 km² / 57,320 mi²
(92nd)
165,158,616
(8th)
Taka
3:5 (1.667)
1972