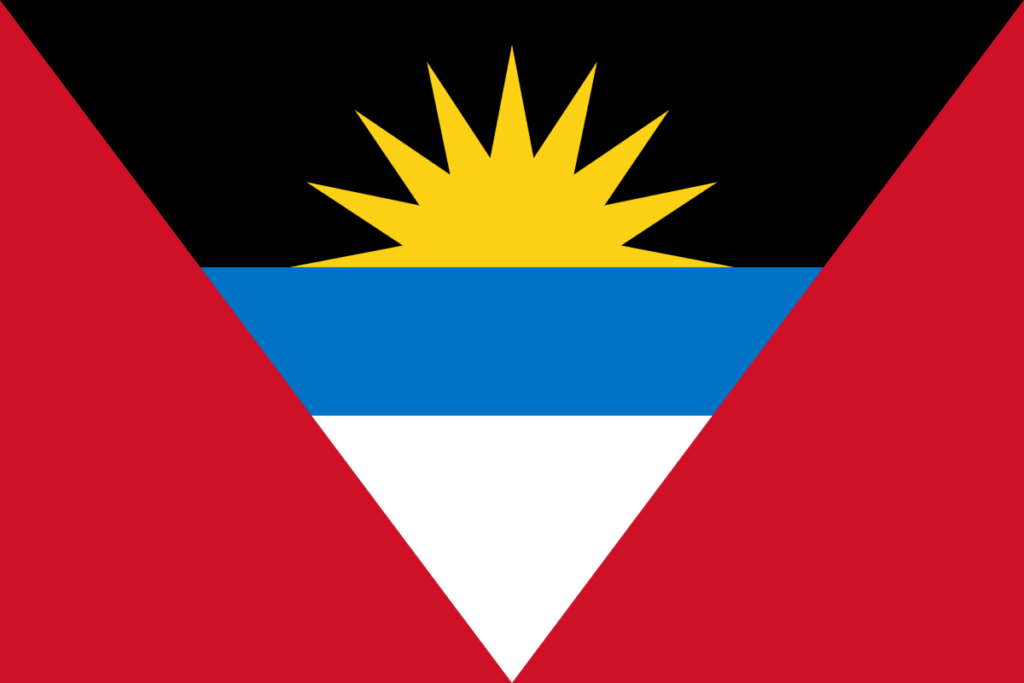 Antigua and Barbuda is a country located in the West Indies, surrounded by the North Atlantic Ocean and the Caribbean Sea in North America. The official language is English. The capital and largest city is St. John's.
The Antigua and Barbuda flag was adopted in February 1967. The design consists of A horizontal tricolor of black, half width blue and white. The black band features a golden half-sun with nine rays. Two red right scalene triangles are on the left and right sides.
Capital City
Area (World Ranking)
2023 Population (World Ranking)
Currency
Flag Ratio (Decimal)
Adopted
St. John's
442.6 km² / 170.9 mi²
(205th)
103,050
(194th)
Eastern Caribbean dollar
(XCD)
2:3 (1.5)
1967
The national anthem of Antigua and Barbuda: "Fair Antigua, We Salute Thee"
Where is Antigua and Barbuda on a map of North America?