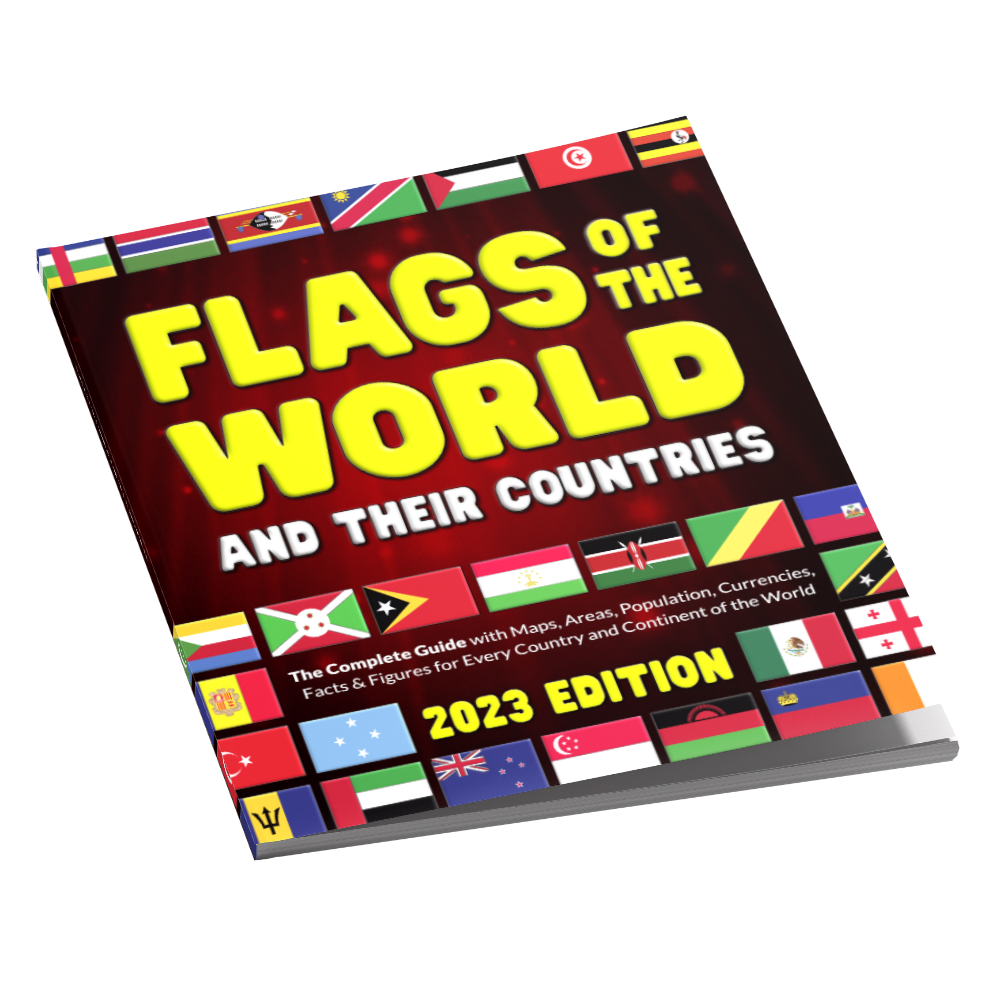 A Complete guide to learn about all the Flags From Around The World, with Map, Population, Area, Currency & Capital City for every country.
Discover the world of flags with our ultimate guide! This illustrated reference book features over 300 flags and is ideal for students, history buffs, and anybody who enjoys geography. This book is the perfect source for anyone interested in learning about these significant national emblems as it contains flags from all corners of the world.
This book is the ideal resource for both curious minds and frequent travellers because it offers useful information about each country's area, population, currency, and capital city. The flags are conveniently referenced at the back of the book and are arranged alphabetically by continent for ease of use.
Contains a wealth of fascinating material, including maps that pinpoint the locations of every nation on the globe and information about each one. Along with sections on the many parts of a flag, when and where they are flown, and a range of global statistics, you'll also learn about the rich history of flags and their meaning.
This guide is for anyone interested in global geography, culture, and history, it includes full-color flags, maps, and a plethora of information. Discover the beauty and significance of flags from all over the world as we embark on this thrilling journey.
Suitable for all ages for school or home reference this useful guide contains:
Flags of all independent countries of the world, listed alphabetically by continent
A country outline map for every country showing where it is located
Information about history, components of flags and when they are flown
Unofficial Flags of Antarctica
Flags of all US States
International Flags and flags of inhabited territories
Flags of the four nations of the UK: England, Scotland, Wales & Northern Ireland
World Maps of North & South America, Africa, Asia, Europe and Oceania
Capital Cities, Population, Area, Currencies for each country
Flag Adoption Dates
Population, Area and Most Spoken Languages for each continent
Details of the Highest Mountains on Earth

Buy Now on Kindle or Paperback from Amazon