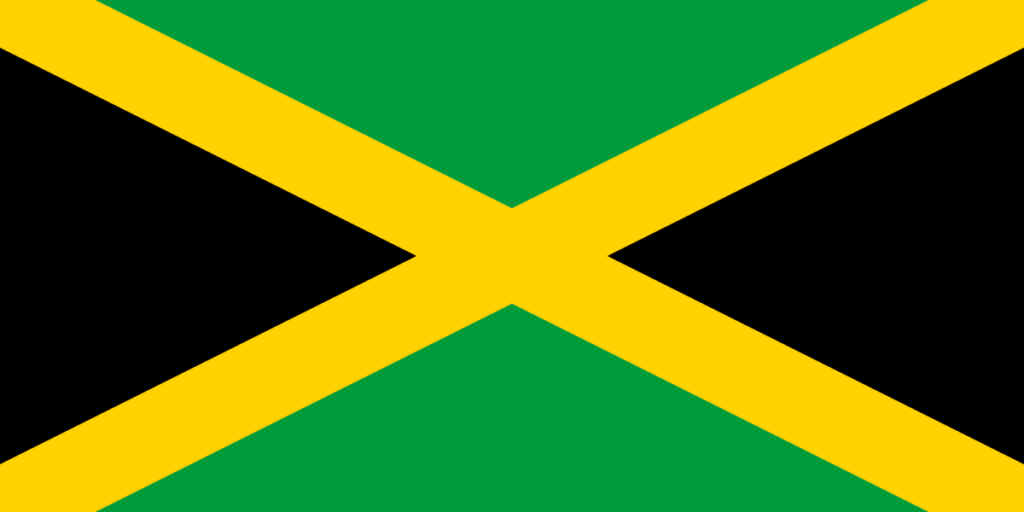 Jamaica is an island country located in the Caribbean Sea. It is situated south of Cuba and west of Haiti. The official language is English. The capital and largest city is Kingston.
The flag of Jamaica was adopted upon independence in August 1962. The design consists of a gold diagonal cross (Saltire) which divides the flag into four triangles of green at the top and bottom and black at the left and right side.
Capital City
Area (World Ranking)
2023 Population (World Ranking)
Currency
Flag Ratio (Decimal)
Adopted
Kingston
10,991 km² / 4,244 mi²
(160th)
2,771,094
(141st)
Jamaican dollar
JMD
1:2 (0.5)
1962
Where is Jamaica on a map of North America?