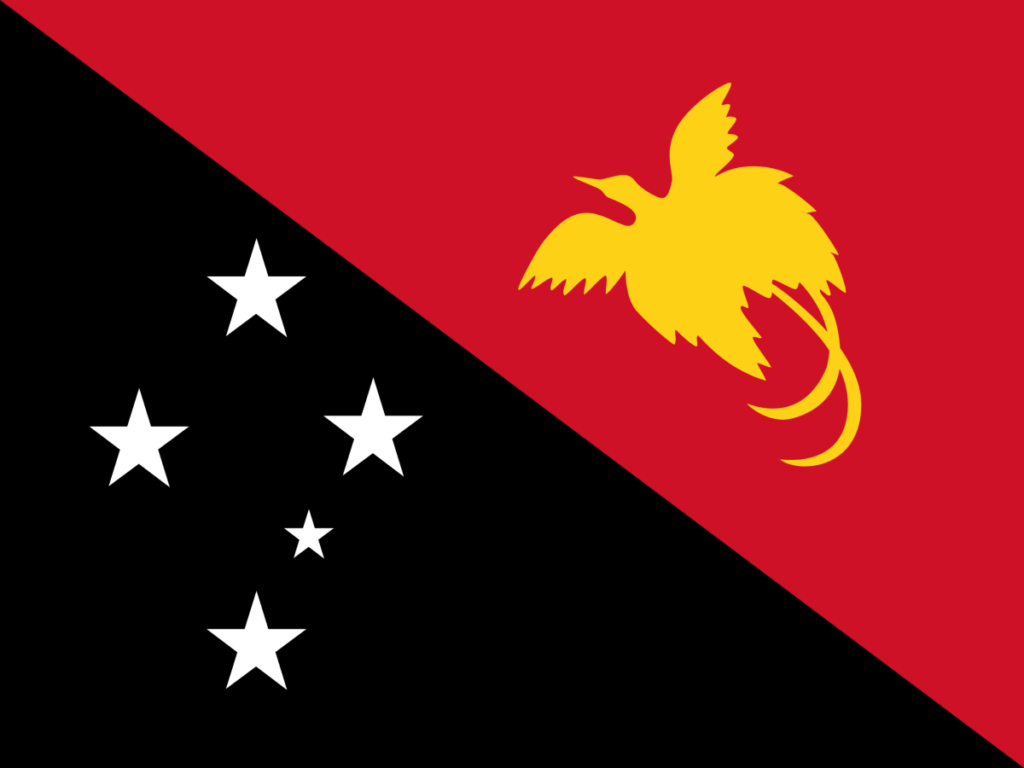 plak bilong Papua Niugini
The Independent State of Papua New Guinea (Papua Niugini / Papua Niu Gini) is a country in Oceania. Situated north of Australia it is made up of the eastern half of New Guinea and several islands in the Melanesia region. Its official languages are English, Hiri Motu, P.N.G. Sign Language and Tok Pisin. The capital and largest city is Port Moresby.
The Papua New Guinean flag was adopted in July 1971. The design is divided diagonally with the lower left black and the upper right red. The red triangle features a yellow bird-of-paradise, whilst the black triangle has five white stars representing the Southern Cross constellation.
Capital City
Area (World Ranking)
2023 Population (World Ranking)
Currency
Flag Ratio (Decimal)
Adopted
Port Moresby
462,840 km² / 178,701 mi²
(54th)
10,632,862
(87th)
Papua New Guinean kina
(PGK)
3:4 (1.33)
1971