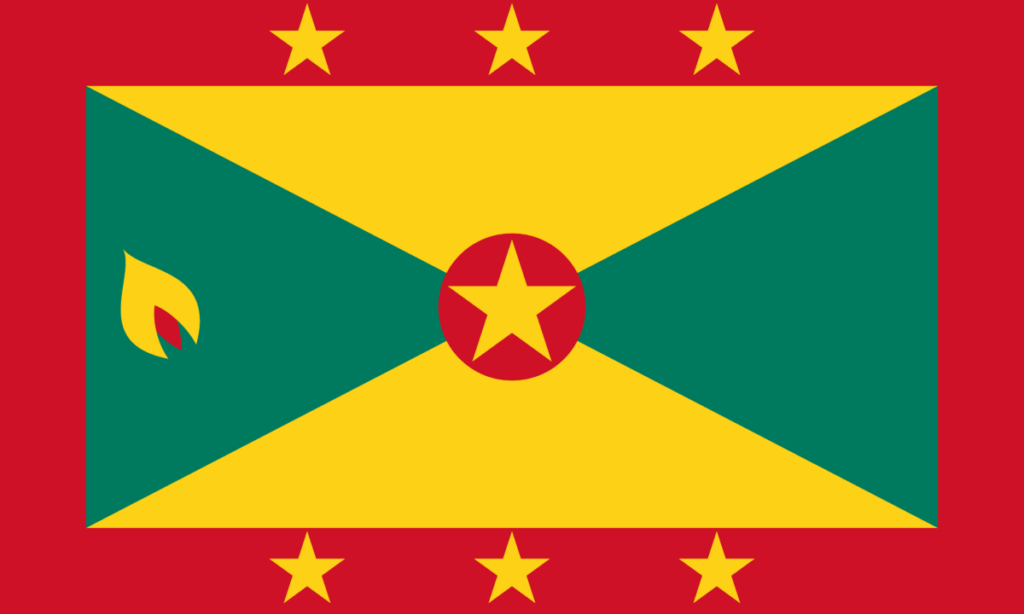 Grenada is an island country of North America in the West Indies in the Caribbean Sea. It is located northwest of Trinidad and Tobago, northeast of Venezuela and southwest of St. Vincent and the Grenadines. Its official language is English and its capital and largest city is St. George's.
The flag of Grenada was adopted in February 1974. The design consists of a diagonally divided field of yellow top and bottom and green left and right triangles. Around the outside of the flag is a red border with three yellow five-pointed stars each at the top and bottom. At the center is another yellow star within a red disk and the left side green triangle features a nutmeg symbol in the middle.
Capital City
Area (World Ranking)
2021 Population (World Ranking)
Currency
Flag Ratio (Decimal)
Adopted
St. George's
344 km² / 133 mi²
(194th)
112,000
(194th)
Eastern Caribbean dollar (XCD)
3:5 (1.67)
1974
Where is Canada on a map of North America?