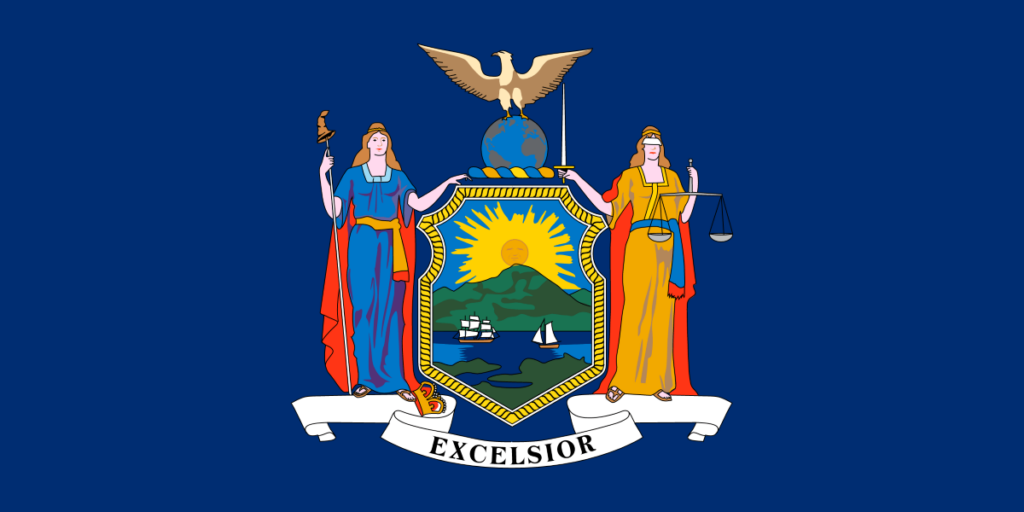 The Empire State
New York is a state located in the northeastern region of the United States. It is bordered by Vermont, Massachusetts, Connecticut, and Rhode Island to the east, Pennsylvania and New Jersey to the south, and Ontario and Quebec (Canada) to the north. The capital city of New York is Albany, while its largest city is New York City.
The flag of New York consists of a dark blue field with the state coat of arms displayed in the center. The coat of arms features two ships representing commerce and various symbols including figures representing Liberty & Justice and an American bald eagle. Below the coat of arms is a banner with the state motto, "Excelsior," meaning "Ever Upward."
State Song: "I Love New York"
Motto: "Excelsior" (Ever Upward)
---
Where is New York on the US Map?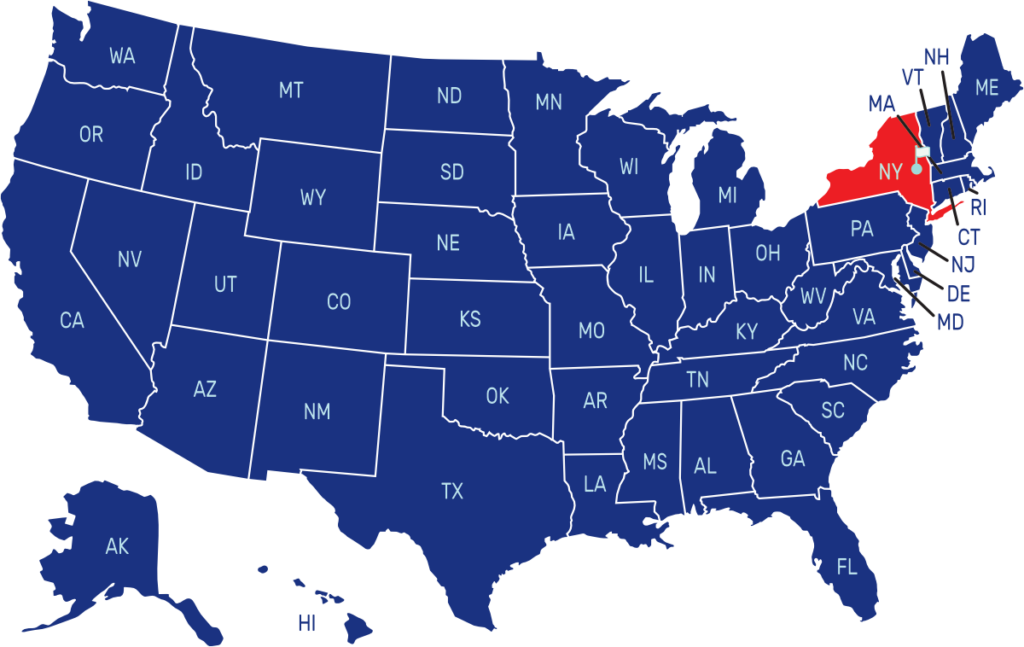 ---
Capital
Date Admitted to Union
Population (State Ranking)
Area (State Ranking)
Flag Adopted
Albany
July 26, 1788 (11th state)
Approximately 19.5 million
(4th largest)
54,556 square miles
(27th largest)
April 2, 1901