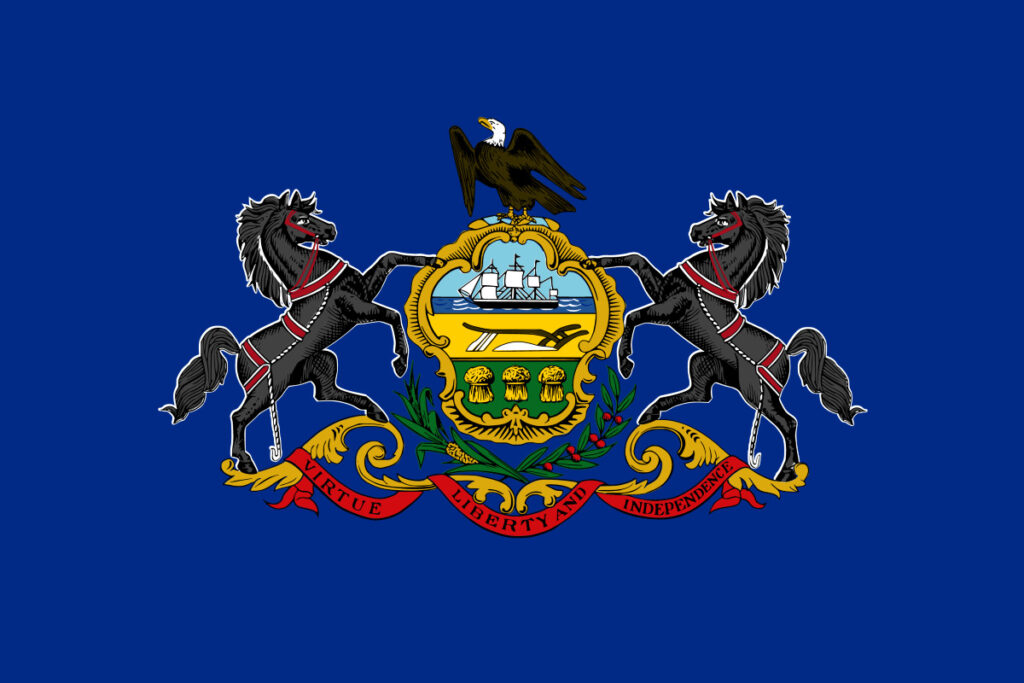 The Keystone State; Quaker State
Pennsylvania is a state located in the Northeastern and Mid-Atlantic regions of the United States. It is bordered by New York to the north, New Jersey to the east, Delaware and Maryland to the southeast, West Virginia to the southwest, Ohio to the west, and Lake Erie to the northwest. The capital city of Pennsylvania is Harrisburg, while its largest city is Philadelphia.
The flag of Pennsylvania consists of a dark blue field with the state coat of arms prominently featured in the center. The coat of arms features a shield with three sections. The first section displays a ship representing commerce, the second section displays a plow representing agriculture, and the third section displays three golden wheat sheaves. Above the shield is a bald eagle, representing strength and independence, and below it is a banner with the state motto, "Virtue, Liberty, and Independence."
State Song: "Pennsylvania, Pennsylvania"
Motto: "Virtue, Liberty, and Independence"
---
Where is Pennsylvania on the US Map?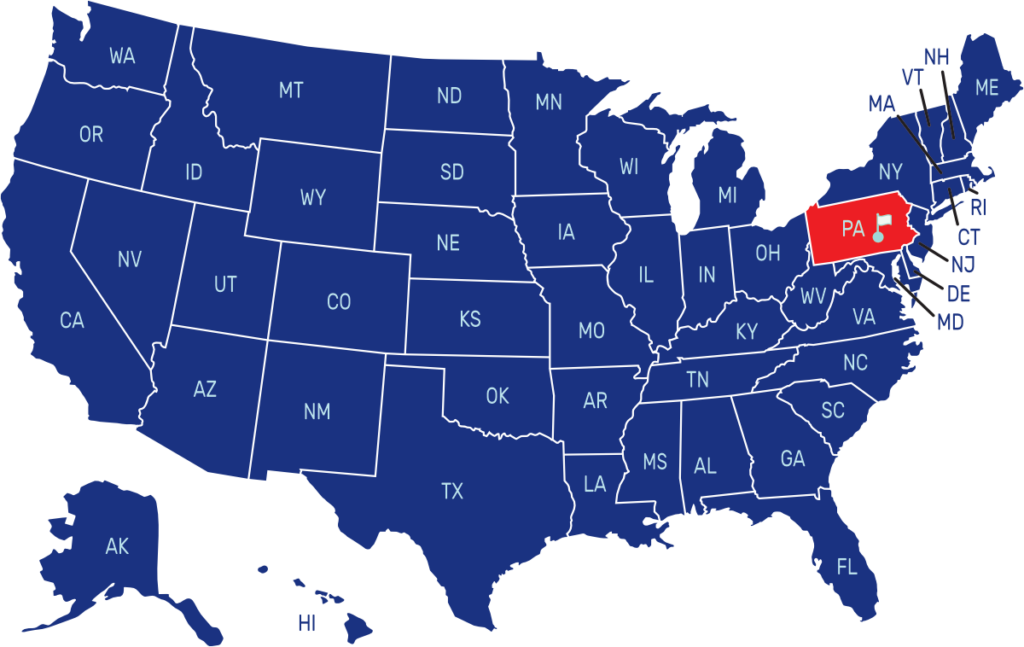 ---
Capital
Date Admitted to Union
Population (State Ranking)
Area (State Ranking)
Flag Adopted
Harrisburg
December 12, 1787 (2nd state)
Approximately 12.8 million
(5th largest)
46,055 square miles
(33rd largest)
June 13, 1907