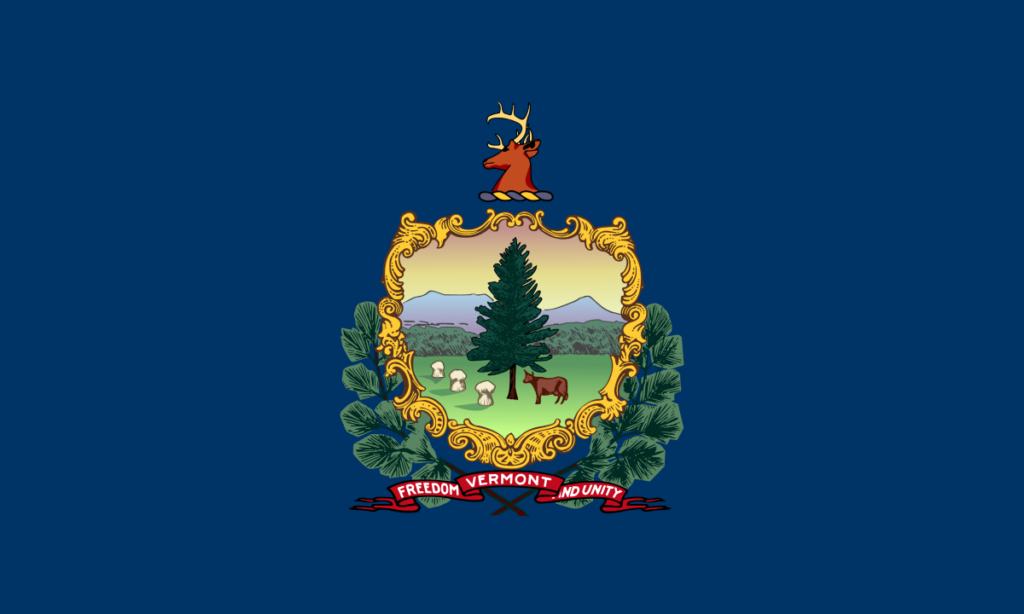 The Green Mountain State
Vermont is a state located in the New England region of the United States. It is bordered by Massachusetts to the south, New Hampshire to the east, New York to the west, and the Canadian province of Quebec to the north. The capital city of Vermont is Montpelier, and its largest city is Burlington.
The flag of Vermont features a deep blue field with the state coat of arms in the center. The coat of arms consists of a green landscape with a tall pine tree, symbolizing Vermont's nickname "The Green Mountain State.". The banner below the shield bears the state motto, "Freedom and Unity."
State Song: "These Green Mountains"
Motto: "Freedom and Unity"
---
Where is Vermont on the US Map?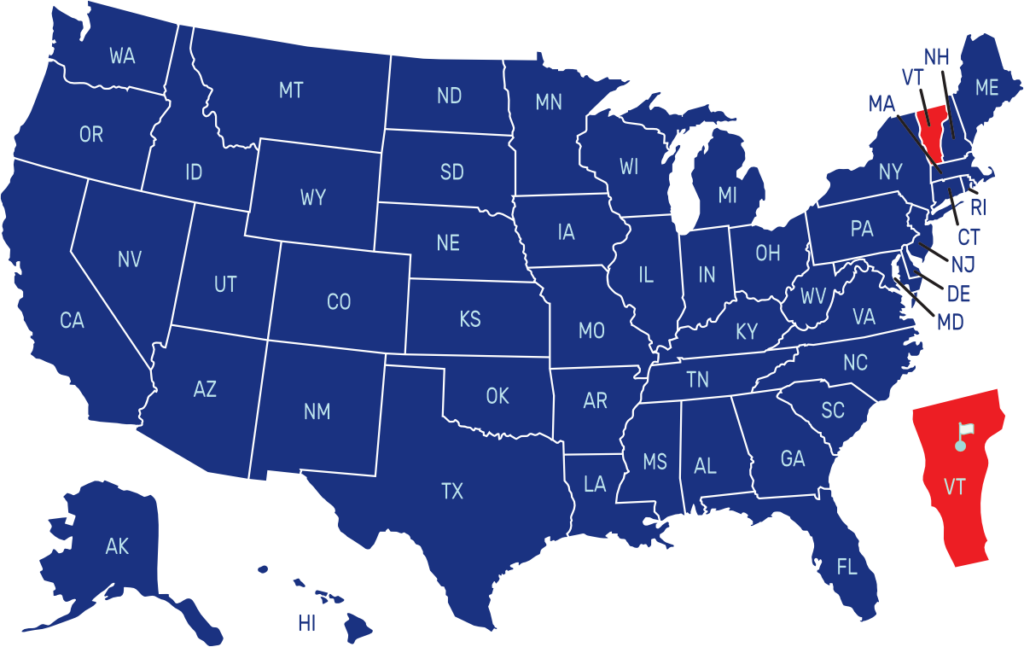 ---
Capital
Date Admitted to Union
Population (State Ranking)
Area (State Ranking)
Flag Adopted
Montpelier
March 4, 1791 (14th state)
Approximately 623,000
(49th)
9,616 square miles (45th)
June 1, 1923