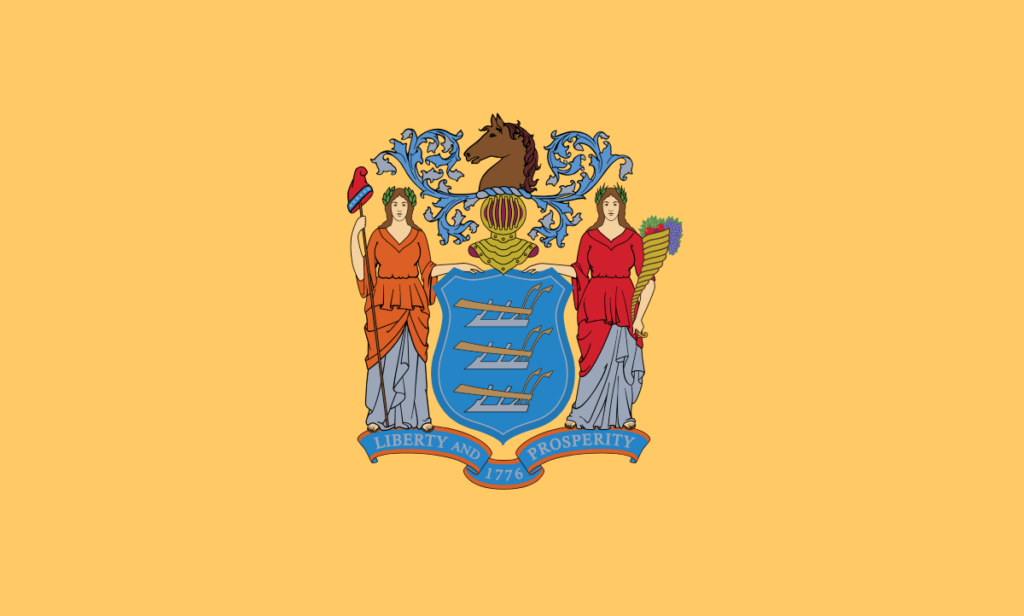 The Garden State
New Jersey is a state located in the Mid-Atlantic region of the United States. It is bordered by New York to the north and northeast, Pennsylvania to the west, and Delaware to the southwest. Its eastern coastline lies along the Atlantic Ocean. The capital city of New Jersey is Trenton, while its largest city is Newark.
The flag of New Jersey consists of a field of buff, symbolizing the original color of the uniform coats worn by George Washington and his troops. In the center of the flag is the state seal, which features a shield with three plows and a horse's head, representing agriculture and industry. Below the shield is a banner with the state motto, "Liberty and Prosperity," reflecting the values of freedom and economic success.
State Song: "I'm From New Jersey"
Motto: "Liberty and Prosperity"
---
Where is New Jersey on the US Map?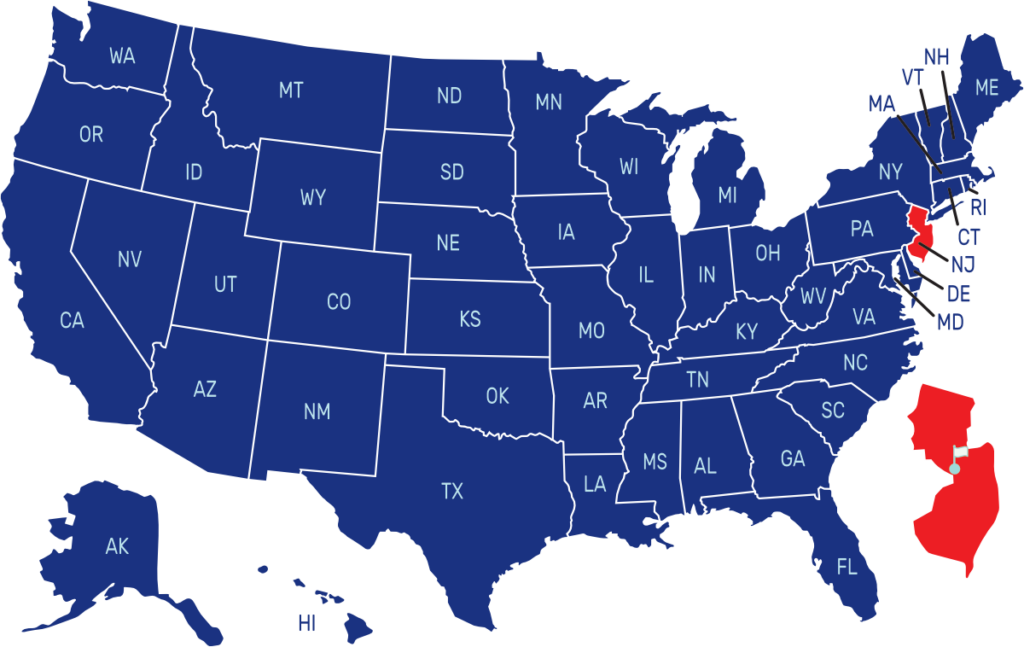 ---
Capital
Date Admitted to Union
Population (State Ranking)
Area (State Ranking)
Flag Adopted
Trenton
December 18, 1787 (3rd state)
Approximately 9.3 million
(11th largest)
8,722 square miles
(47th largest)
March 26, 1896