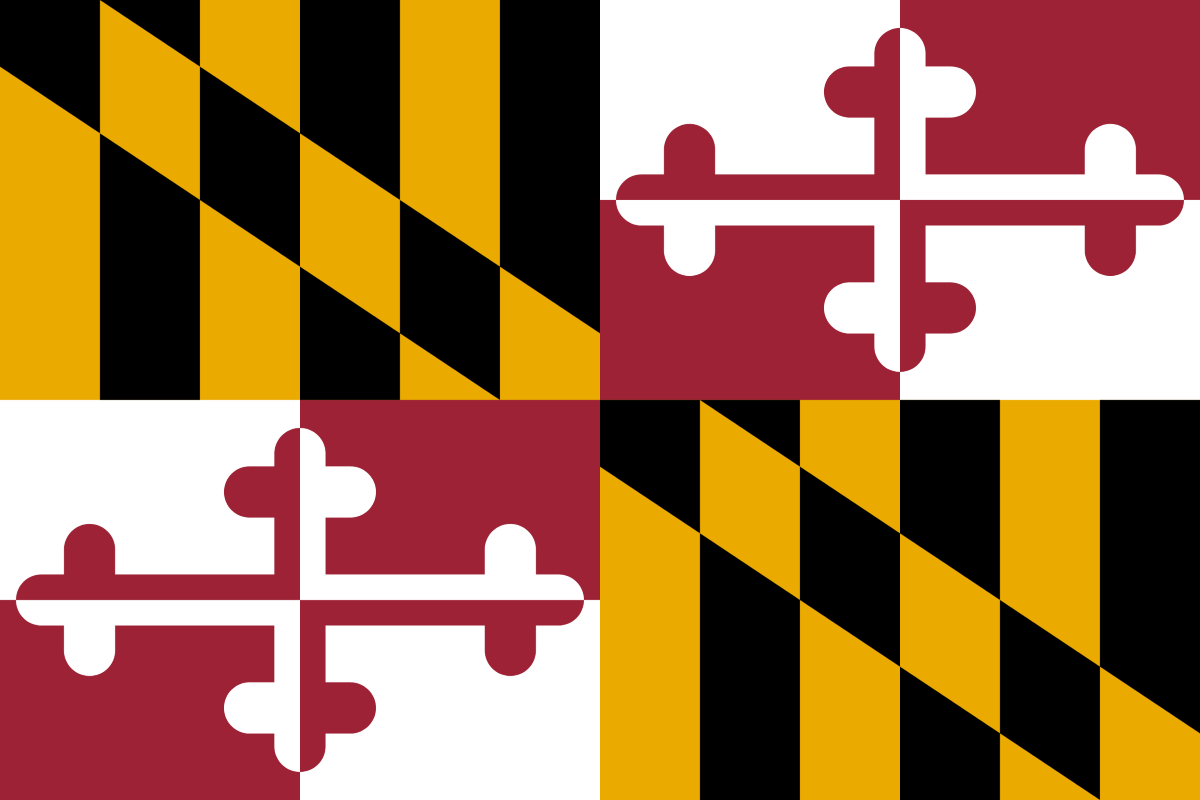 Old Line StateFree State; Little America;  America in Miniature
Maryland is a state located in the Mid-Atlantic region of the United States. It is bordered by Pennsylvania to the north, Delaware and the Atlantic Ocean to the east, Virginia to the south, and West Virginia to the west. The capital city of Maryland is Annapolis, while the largest city is Baltimore.
The flag of Maryland features the coat of arms of the Calvert and Crossland families. The upper left and lower right quadrants display the black and gold design of the Calvert family, representing Lord Baltimore. The upper right and lower left quadrants display the red and white design of the Crossland family. The flag is known for its unique and distinctive design.
State Song: "Maryland, My Maryland"
Motto: "Fatti maschii, parole femine" (Manly deeds, womanly words)
---
Where is Maryland on the US Map?

---
Capital
Date Admitted to Union
Population (State Ranking)
Area (State Ranking)
Flag Adopted
Annapolis
April 28, 1788 (7th state)
Approximately 6.2 million
(19th largest)
12,407 square miles
(42nd largest)
March 9, 1904