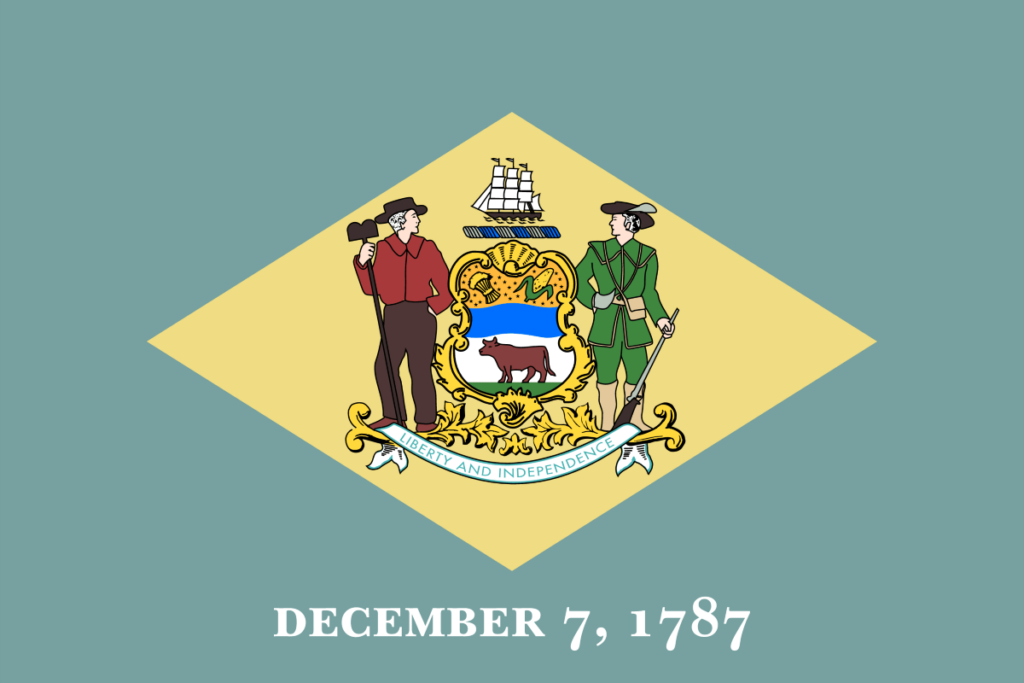 The First State; The Diamond State
Delaware is a state located in the Mid-Atlantic region of the United States. It shares borders with Pennsylvania to the north and Maryland to the south and west. The capital city of Delaware is Dover, and its largest city is Wilmington.
The flag of Delaware features a field of colonial blue with a buff-colored diamond in the center. Inside the diamond is the state coat of arms.
State Anthem/Song: "Our Delaware"
Motto: "Liberty and Independence"
---
Where is Delaware on the US Map?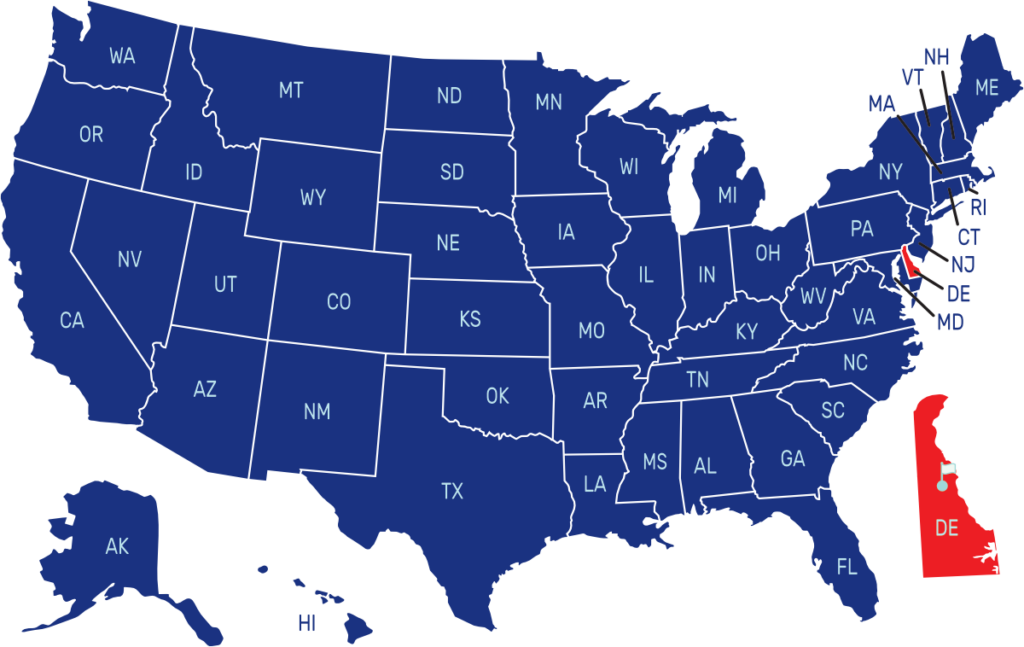 ---
Capital
Date Admitted to Union
Population (State Ranking)
Area (State Ranking)
Flag Adopted
Dover
December 7, 1787 (1st state)
Approximately 989,948
(45th largest)
1,949 square miles
(49th largest)
July 24, 1913