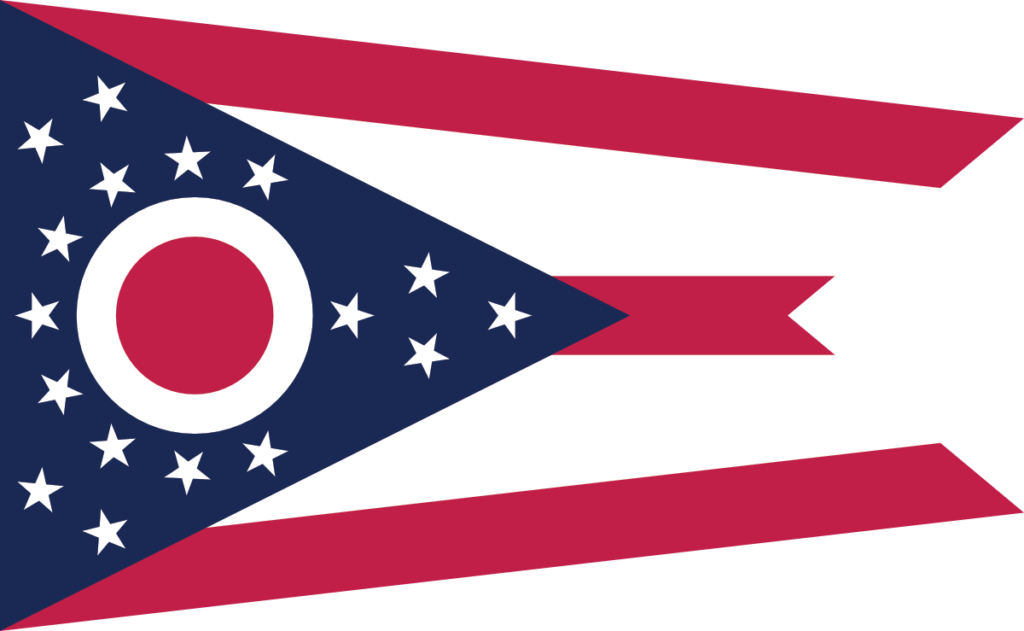 The Buckeye State; Birthplace of Aviation; The Heart of It All
Ohio is a state located in the Great Lakes region of the United States. It is bordered by Pennsylvania to the east, West Virginia to the southeast, Kentucky to the south, Indiana to the west, and Michigan to the northwest. The capital city of Ohio is Columbus, while its largest city is also Columbus.
The flag of Ohio features a unique swallowtail design with a blue triangular field at the hoist. Within the blue field is a white circle containing a red disc that represents the state's nickname, "The Buckeye State." Thirteen white stars surround the red disc, symbolizing the original thirteen colonies of the United States. The flag also includes a red and white stripe pattern on the fly end.
State Song: "Beautiful Ohio"
Motto: "With God, All Things Are Possible"
---
Where is Ohio on the US Map?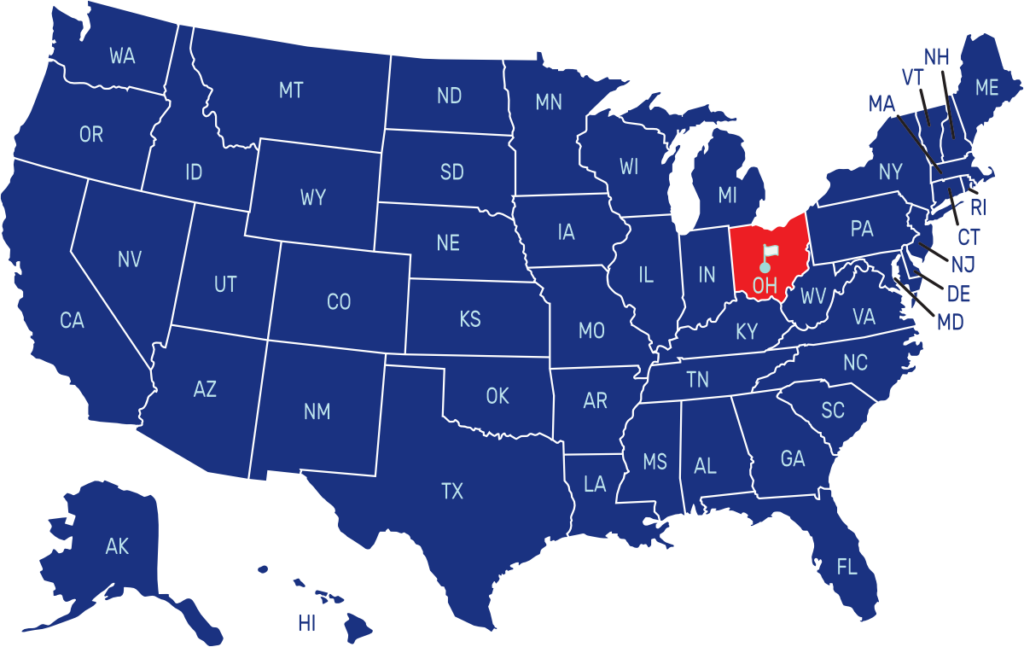 ---
| | | | | |
| --- | --- | --- | --- | --- |
| Capital | Date Admitted to Union | Population (State Ranking) | Area (State Ranking) | Flag Adopted |
| Columbus | March 1, 1803 (17th state) | Approximately 11.8 million (7th largest) | 44,825 square miles (34th largest) | May 9, 1902 |