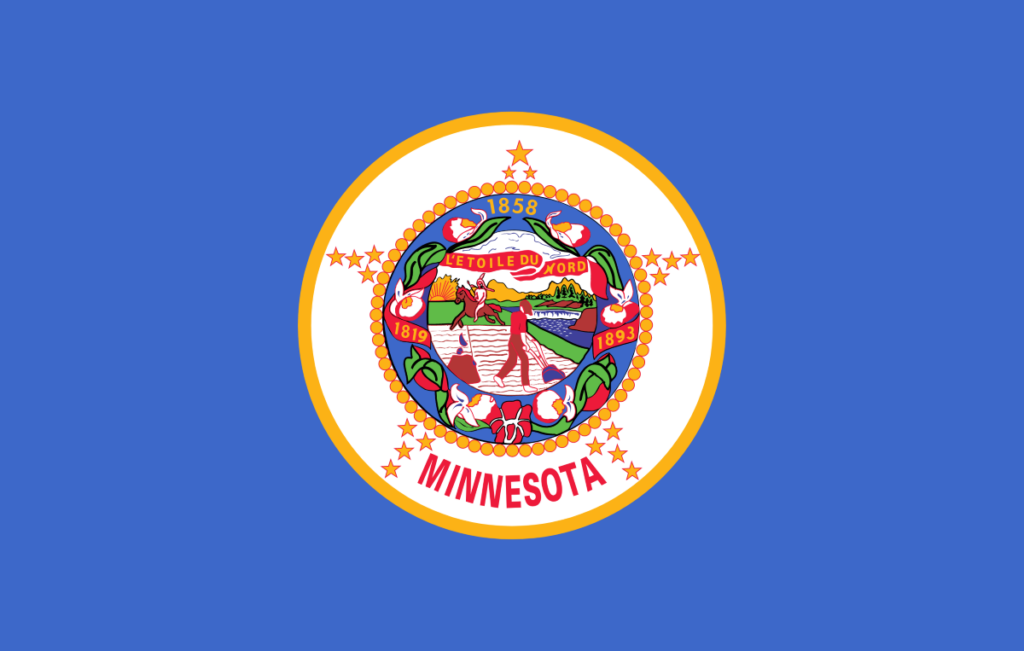 Land of 10,000 Lakes; North Star State; Gopher State
Minnesota is a state located in the Upper Midwest region of the United States. It is bordered by Canada to the north, Wisconsin to the east, Iowa to the south, and North Dakota and South Dakota to the west. The capital city of Minnesota is St. Paul, while its largest city is Minneapolis.
The flag of Minnesota features a royal blue field with the state seal prominently displayed in the center. The state seal depicts a landscape with a farmer and a Native American, representing the state's agricultural and indigenous heritage.
State Song: "Hail! Minnesota"
Motto: "L'Étoile du Nord" (The Star of the North)
---
Where is Minnesota on the US Map?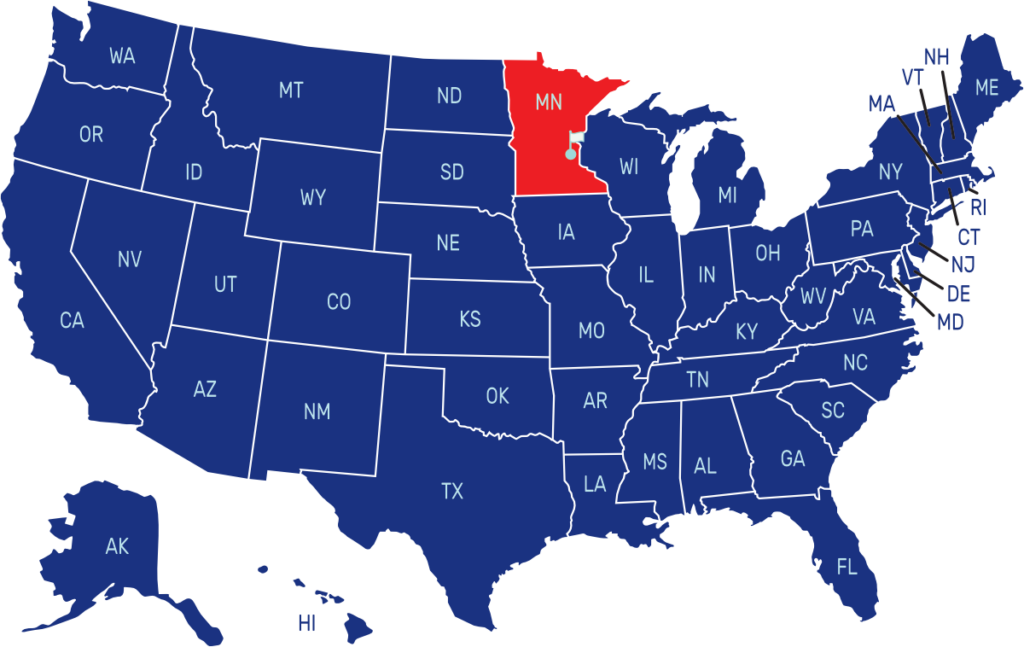 ---
Capital
Date Admitted to Union
Population (State Ranking)
Area (State Ranking)
Flag Adopted
St. Paul
May 11, 1858 (32nd state)
Approximately 5.7 million
(22nd largest)
86,936 square miles
(12th largest)
March 19, 1893