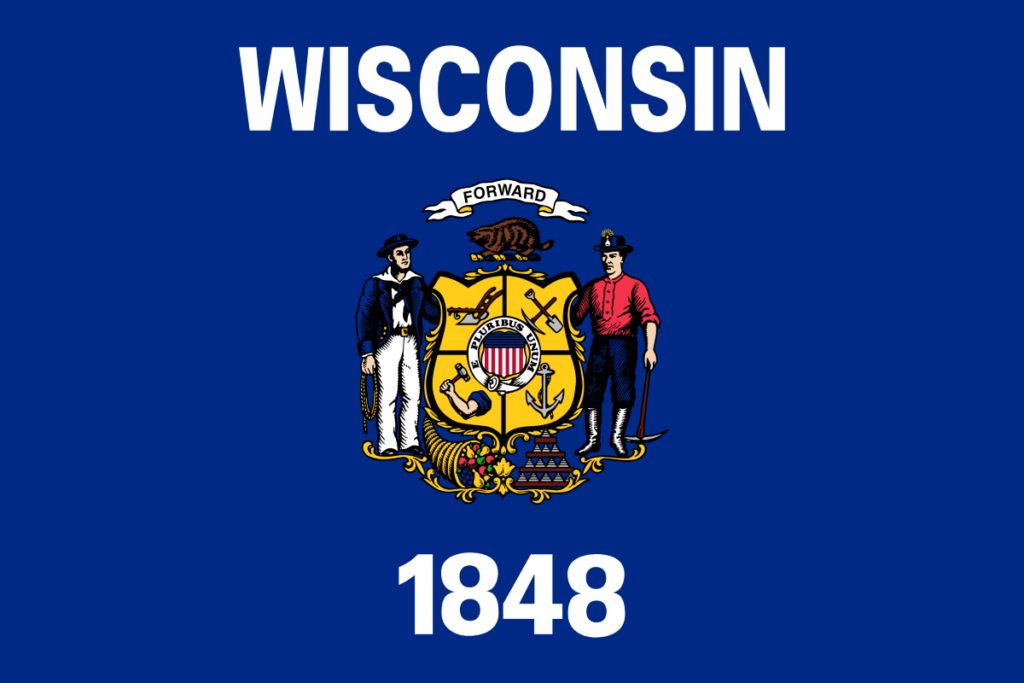 The Badger State, The Dairy State
Wisconsin is a state located in the Midwest region of the United States. It is bordered by Minnesota to the west, Iowa to the southwest, Illinois to the south, Lake Michigan to the east, Michigan to the northeast, and Lake Superior to the north. The capital city of Wisconsin is Madison, while its largest city is Milwaukee.
The flag of Wisconsin features a dark blue field with the state coat of arms in the center. The coat of arms consists of a shield with various symbols, including an anchor, a plow, and a pickaxe. Above the shield is a badger, the state animal.
State Song: "On, Wisconsin!"
Motto: "Forward"
---
Where is Wisconsin on the US Map?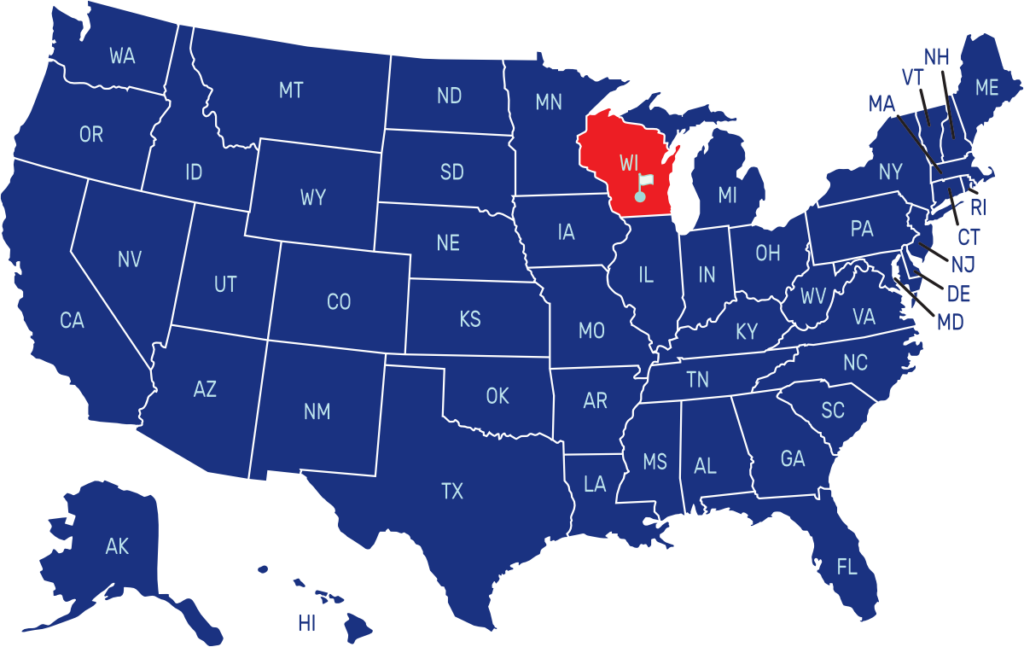 ---
Capital
Date Admitted to Union
Population (State Ranking)
Area (State Ranking)
Flag Adopted
Madison
May 29, 1848 (30th state)
Approximately 5.8 million
(20th largest)
65,498 square miles
(23rd largest)
1913