Peace Garden State; Roughrider State; Flickertail State; Heaven on Earth
North Dakota is a state located in the Upper Midwest region of the United States. It is bordered by Canada to the north, Minnesota to the east, South Dakota to the south, and Montana to the west. The capital city of North Dakota is Bismarck, while its largest city is Fargo.
The flag of North Dakota features a blue field with a bald eagle holding an olive branch and arrows. Below the eagle is a red scroll with the words "North Dakota" in white letters.
State Song: "North Dakota Hymn"
Motto: "Liberty and Union Now and Forever, One and Inseparable"
---
Where is North Dakota on the US Map?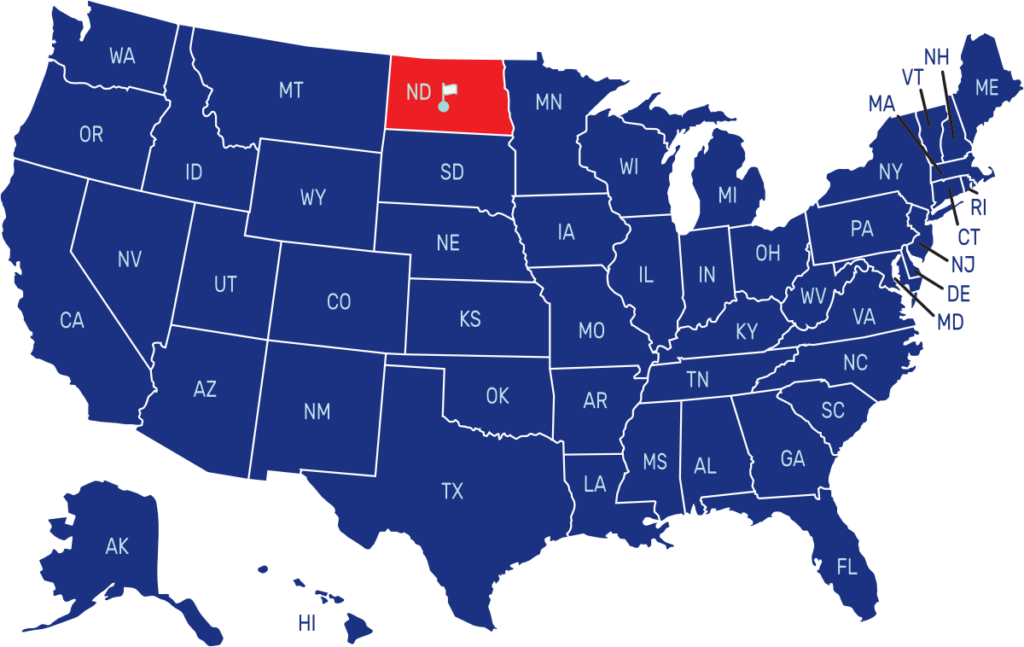 ---
Capital
Date Admitted to Union
Population (State Ranking)
Area (State Ranking)
Flag Adopted
Bismarck
November 2, 1889 (39th state)
Approximately 770,000
(47th largest)
70,698 square miles
(19th largest)
March 3, 1911