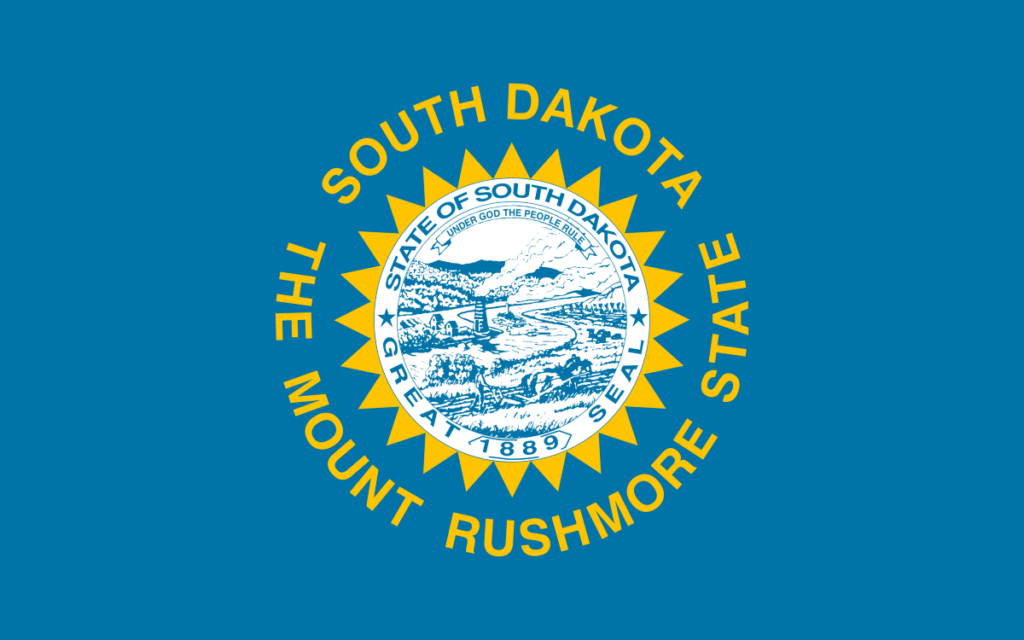 The Mount Rushmore State
South Dakota is a state located in the Midwestern region of the United States. It is bordered by North Dakota to the north, Minnesota to the east, Iowa to the southeast, Nebraska to the south, Wyoming to the west, and Montana to the northwest. The capital city of South Dakota is Pierre, while the largest city is Sioux Falls.
The flag of South Dakota consists of a sky-blue field with the state seal centered in the middle. The state seal features a landscape with hills, a river, and a farmer cultivating the land. The state name "South Dakota" and "The Mount Rushmore State" displayed in gold letters encircles the seal.
State Song: "Hail, South Dakota!"
Motto: "Under God the People Rule"
---
Where is South Dakota on the US Map?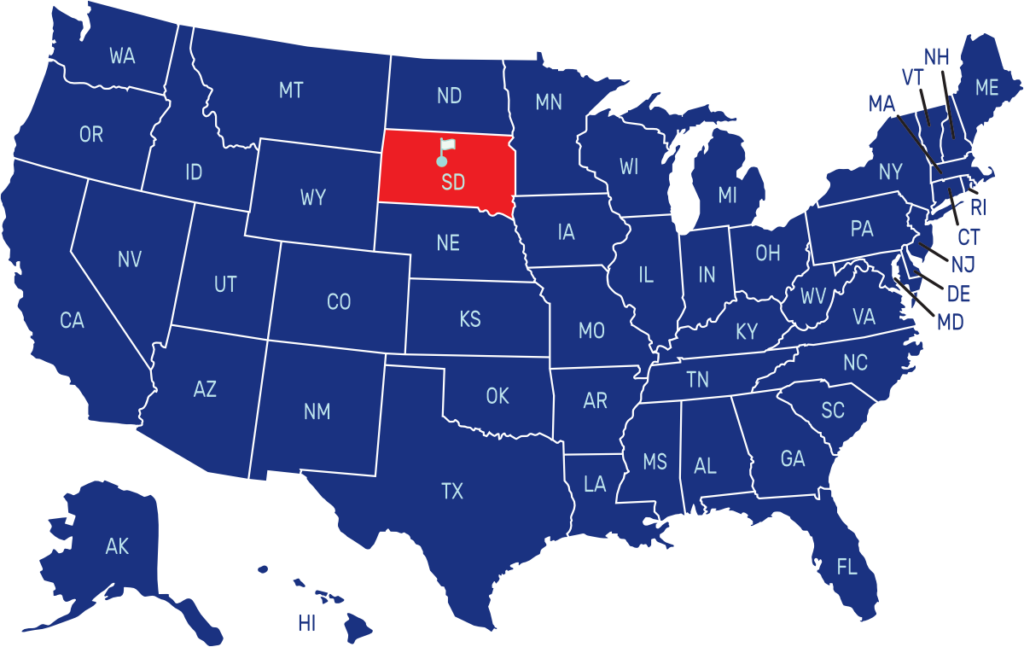 ---
Capital
Date Admitted to Union
Population (State Ranking)
Area (State Ranking)
Flag Adopted
Pierre
November 2, 1889 (40th state)
Approximately 900,000
(46th largest)
77,116 square miles
(17th largest)
November 9, 1992