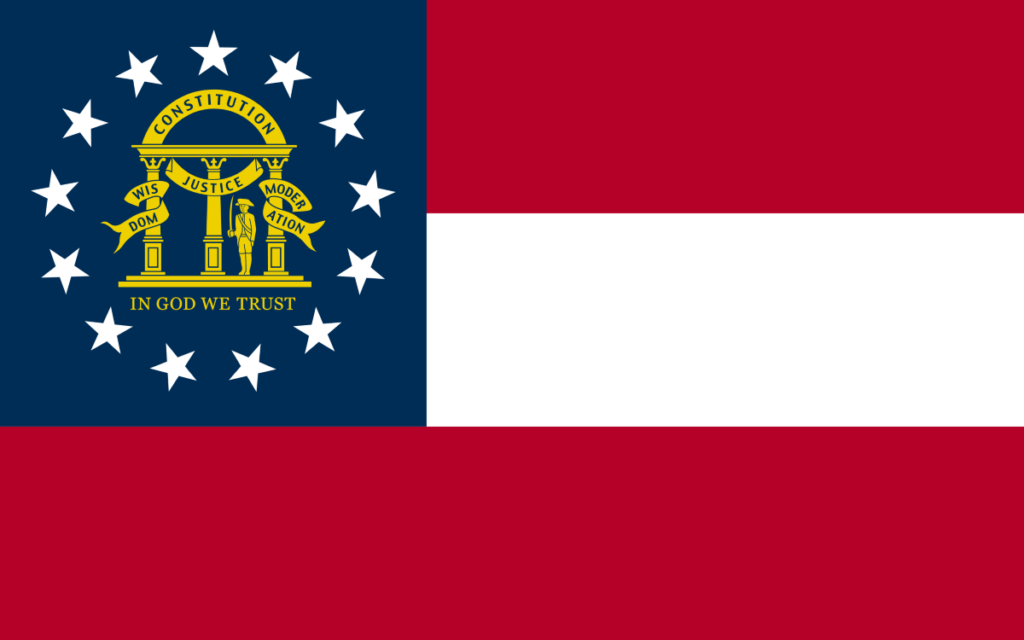 The Peach State; The Empire State of the South
Georgia is a state located in the southeastern part of the United States. It shares borders with Florida to the south, Alabama to the west, Tennessee and North Carolina to the north, and South Carolina to the east. The capital city of Georgia is Atlanta, and it is also the largest city in the state.
The flag of Georgia features three horizontal stripes of equal width. The top and bottom stripes are red, while the middle stripe is white. In the canton on the upper left corner, there is a blue field with a ring of 13 white stars, symbolizing Georgia's position as one of the original thirteen colonies.
State Anthem/Song: "Georgia on My Mind"
Motto: "Wisdom, Justice, Moderation"
---
Where is Georgia on the US Map?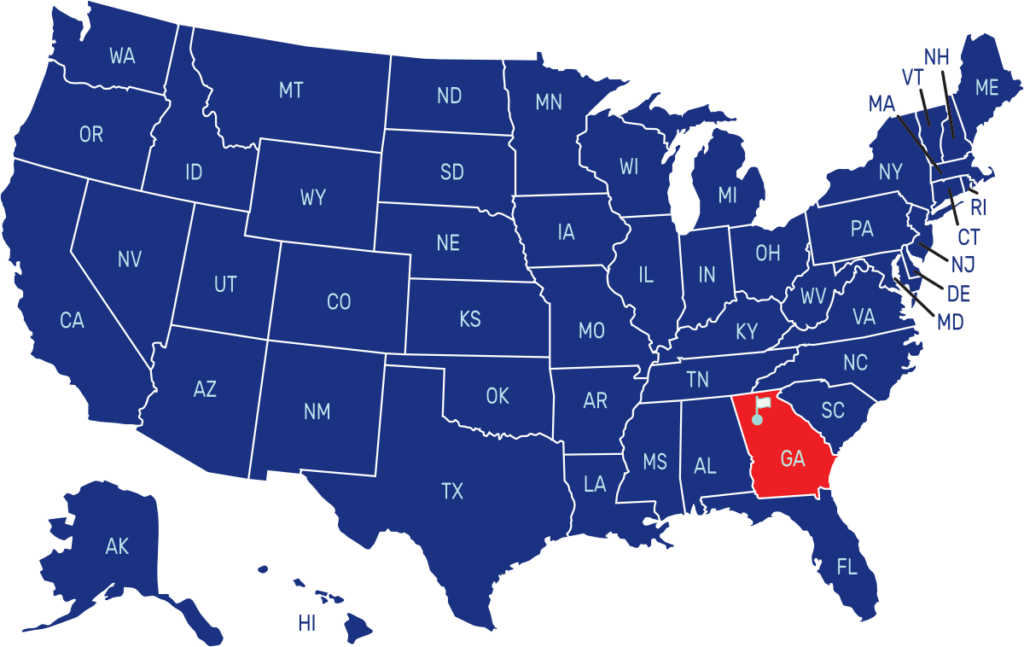 ---
Capital
Date Admitted to Union
Population (State Ranking)
Area (State Ranking)
Flag Adopted
Atlanta
January 2, 1788 (4th state)
Approximately 10.8 million
(8th largest)
59,425 square miles
(24th largest)
May 8, 2003