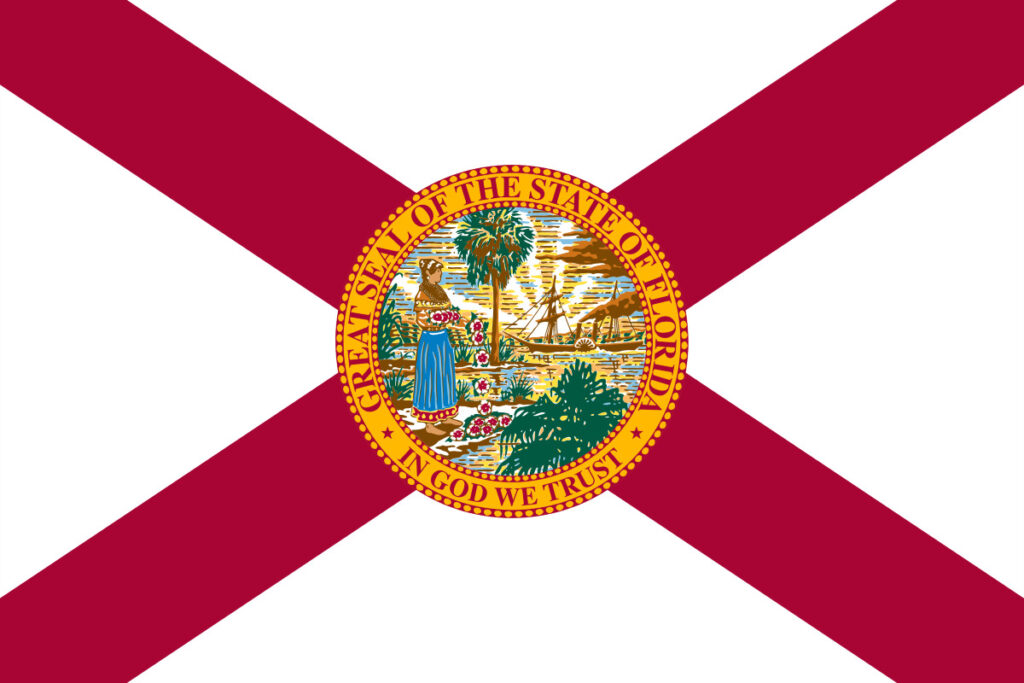 The Sunshine State; The Peninsula State
Florida is a state located in the southeastern part of the United States. It shares borders with Alabama and Georgia to the north and is surrounded by the Atlantic Ocean on the east and the Gulf of Mexico on the west. The capital city of Florida is Tallahassee, and its largest city is Jacksonville.
The flag of Florida features a red saltire on a white background, with the state seal in the center. The seal depicts a Native American Seminole woman spreading flowers, a steamboat sailing on water, a cabbage palmetto tree, and a sun shining overhead. The flag also includes a red ribbon with the state motto, "In God We Trust."
State Anthem/Song: "Swanee River (Old Folks at Home)"
Motto: "In God We Trust"
---
Where is Florida on the US Map?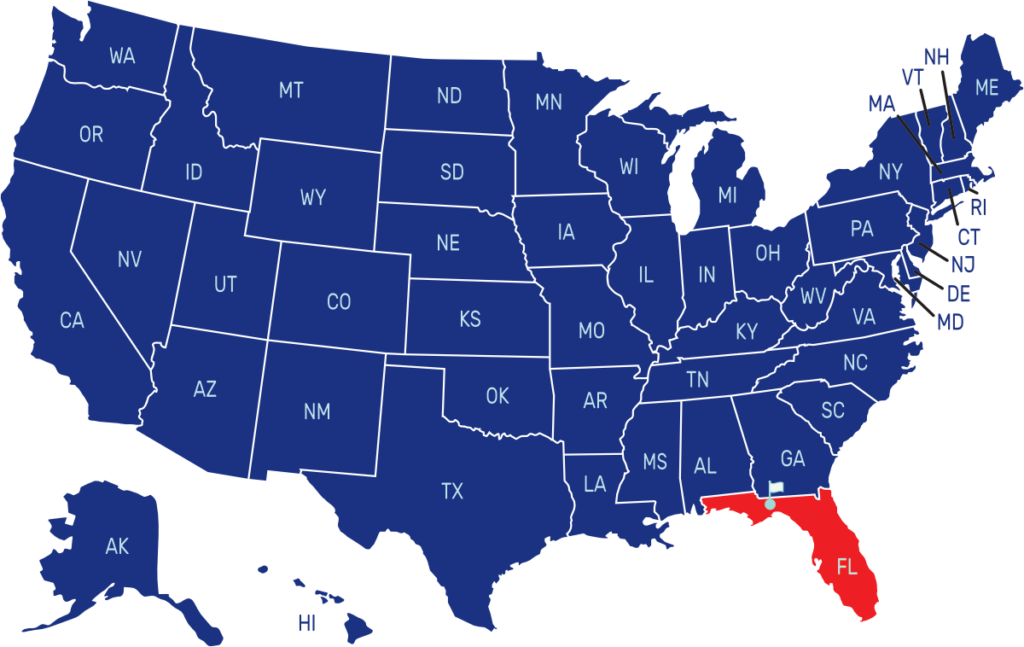 ---
Capital
Date Admitted to Union
Population (State Ranking)
Area (State Ranking)
Flag Adopted
Tallahassee
March 3, 1845 (27th state)
Approximately 21.5 million
(3rd largest)
65,757 square miles
(22nd largest)
November 6, 1900