The Yellowhammer State, The Heart of Dixie, The Cotton State
Alabama is a state in the South eastern region of the United States, it shares borders with Tennessee to the north; Georgia to the east; Florida and the Gulf of Mexico to the south; and Mississippi to the west. The capital city is Montgomery and the largest city is Huntsville.

The flag of Alabama was adopted on February 16, 1895. The design features a crimson red saltire cross on a field of white.
State Anthem / Song: "Alabama"
Motto: Audemus jura nostra defendere (We dare defend our rights)
---
Where is Alabama on the US Map?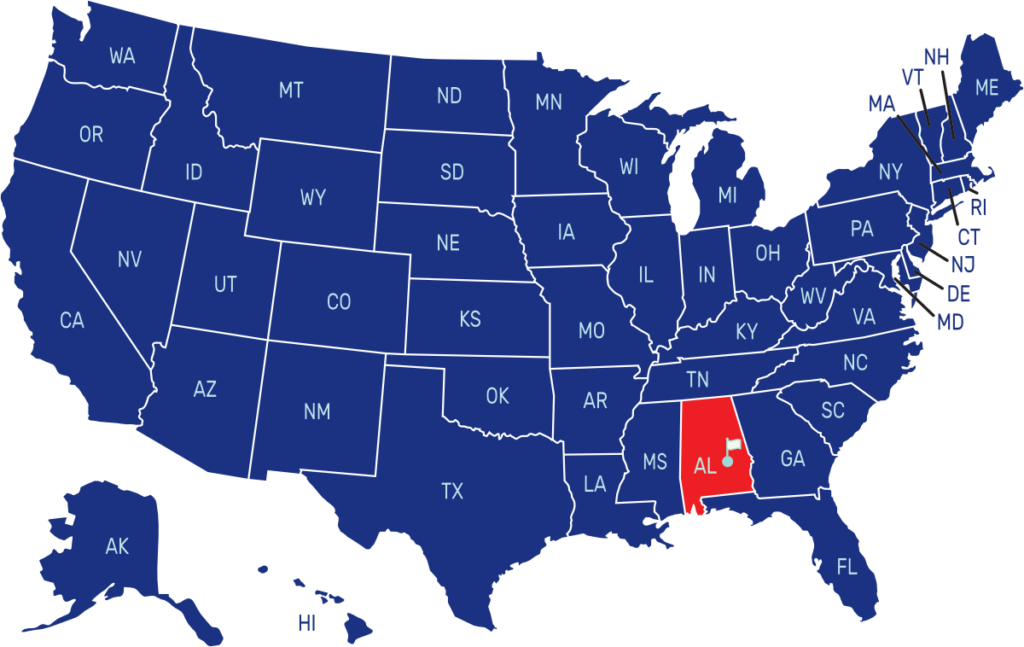 ---
Capital
Date Admitted to Union
Population (State Ranking)
Area (State Ranking)
Flag Adopted
Montgomery
December 14, 1819 (22nd)
5,024,279
(24th Largest)
135,765 km² / 52,419 mi²
(30th Largest)
1895