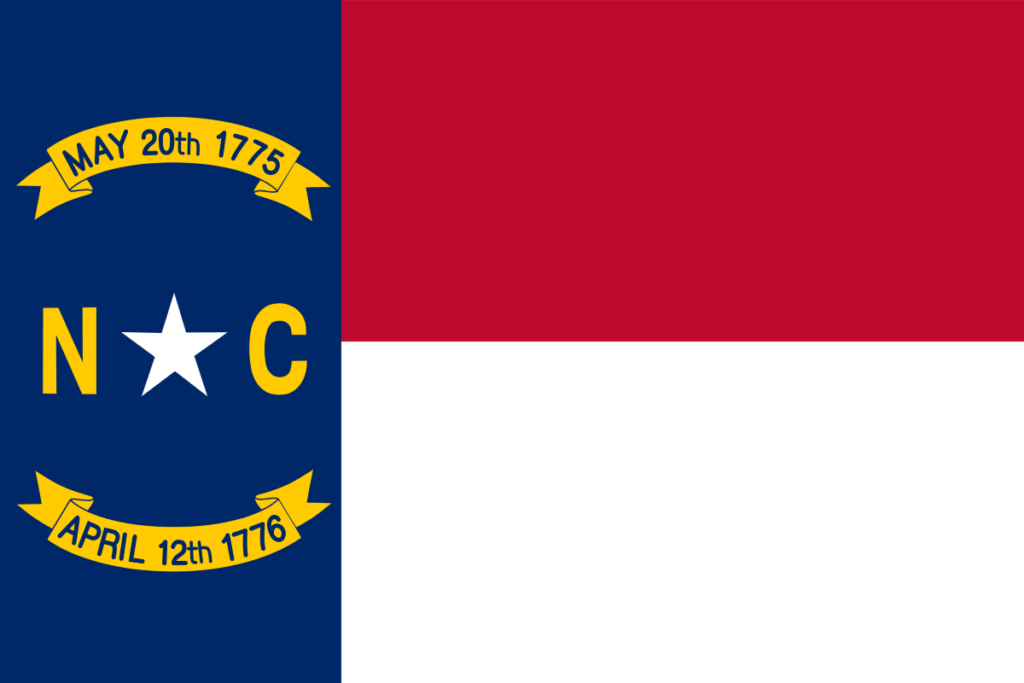 The Tar Heel State; The Old North State
North Carolina is a state located in the southeastern region of the United States. It is bordered by Virginia to the north, Tennessee to the west, Georgia and South Carolina to the south, and the Atlantic Ocean to the east. The capital city of North Carolina is Raleigh, while its largest city is Charlotte.
The flag of North Carolina features a left hand side blue vertical band, and two horizontal bands of red and white on the right hand two-thirds. A white star surrounded by letters "N" and "C" in gold and banners featuring dates of the Mecklenburg Declaration of Independence and the Halifax Resolves is at the center of the blue band.
State Song: "The Old North State"
Motto: "Esse quam videri" (To be, rather than to seem)
---
Where is North Carolina on the US Map?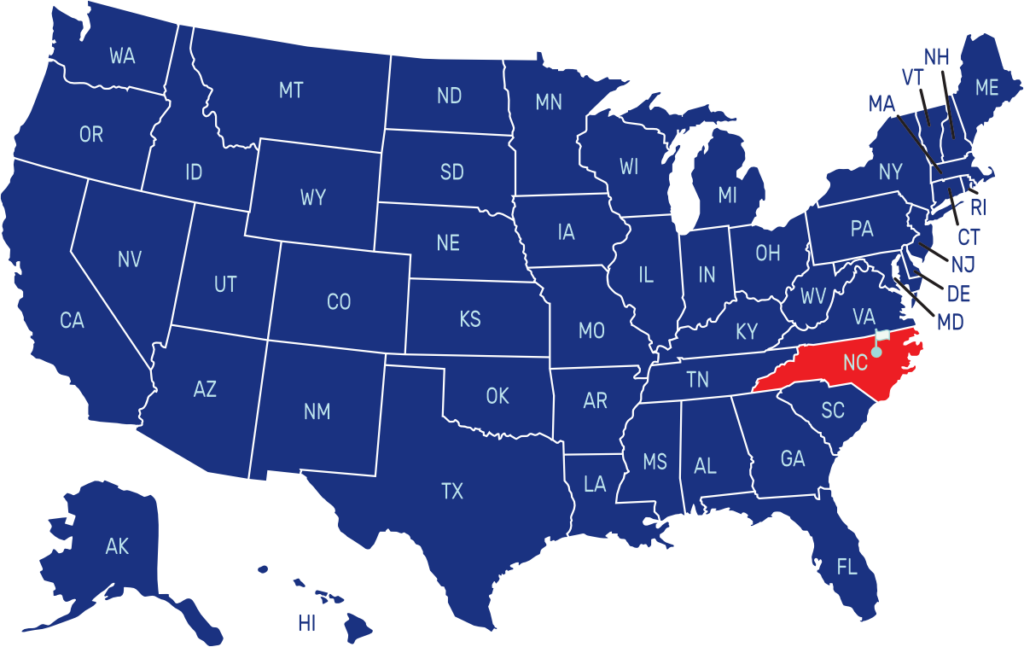 ---
Capital
Date Admitted to Union
Population (State Ranking)
Area (State Ranking)
Flag Adopted
Raleigh
November 21, 1789 (12th state)
Approximately 10.5 million
(9th largest)
53,819 square miles
(28th largest)
March 9, 1885