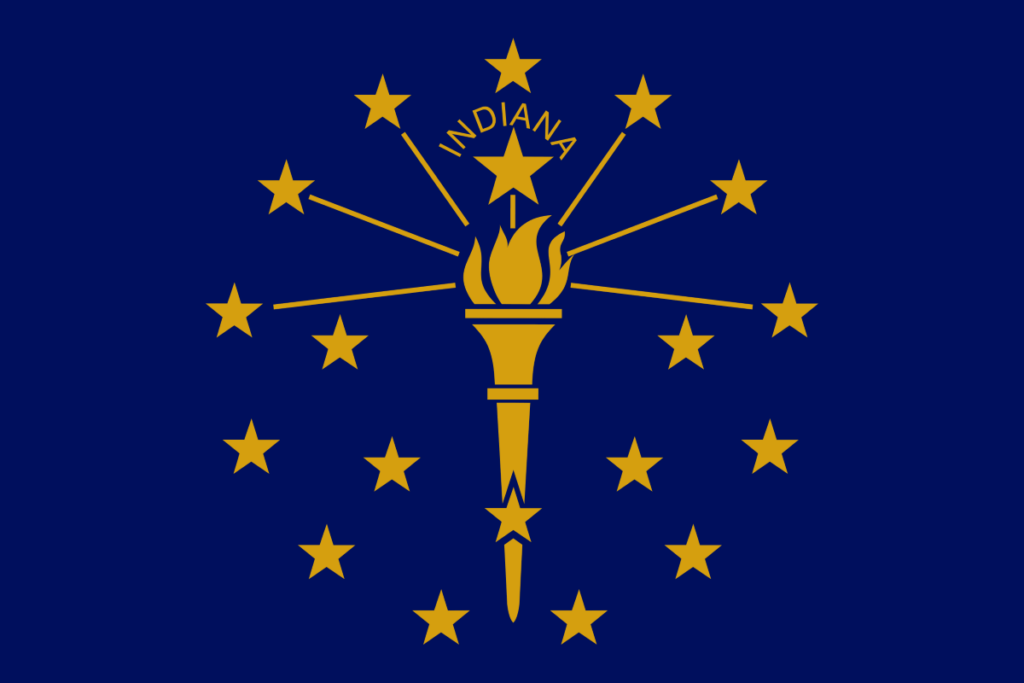 The Hoosier State
Indiana is a state located in the Midwestern and Great Lakes regions of the United States. It shares borders with Michigan to the north, Ohio to the east, Kentucky to the south, and Illinois to the west. The capital and largest city of Indiana is Indianapolis.
The flag of Indiana consists of a blue field with a gold torch in the center. The torch represents liberty and enlightenment. Thirteen stars encircle the torch, symbolizing the original thirteen colonies.
State Song: "On the Banks of the Wabash, Far Away"
Motto: "Crossroads of America"
---
Where is Indiana on the US Map?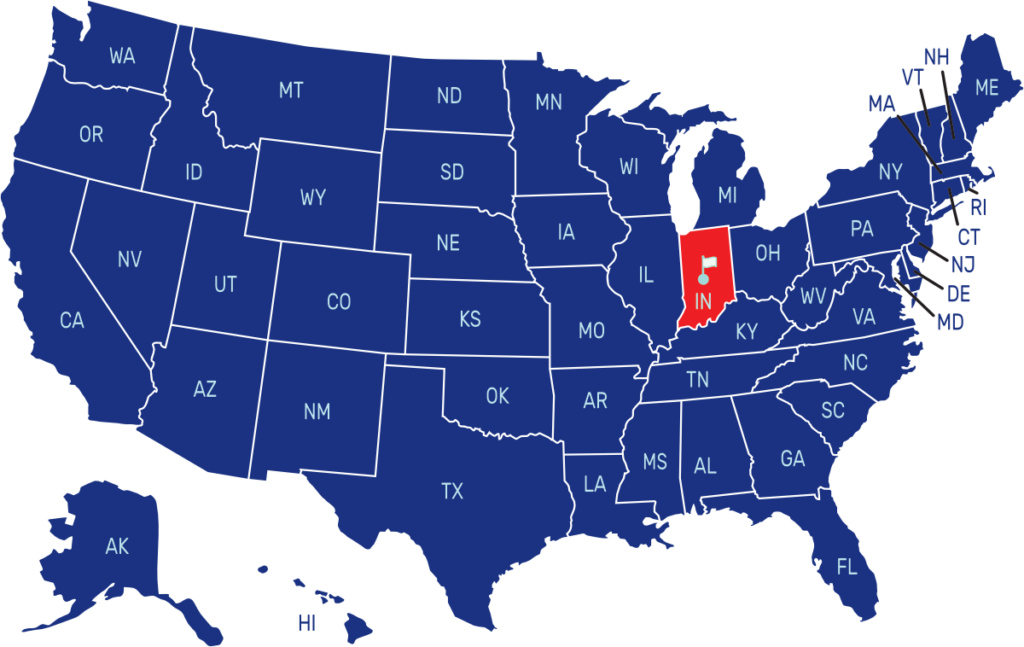 ---
Capital
Date Admitted to Union
Population (State Ranking)
Area (State Ranking)
Flag Adopted
Indianapolis
December 11, 1816 (19th state)
Approximately 6.7 million
(17th largest)
36,418 square miles
(38th largest)
May 31, 1917