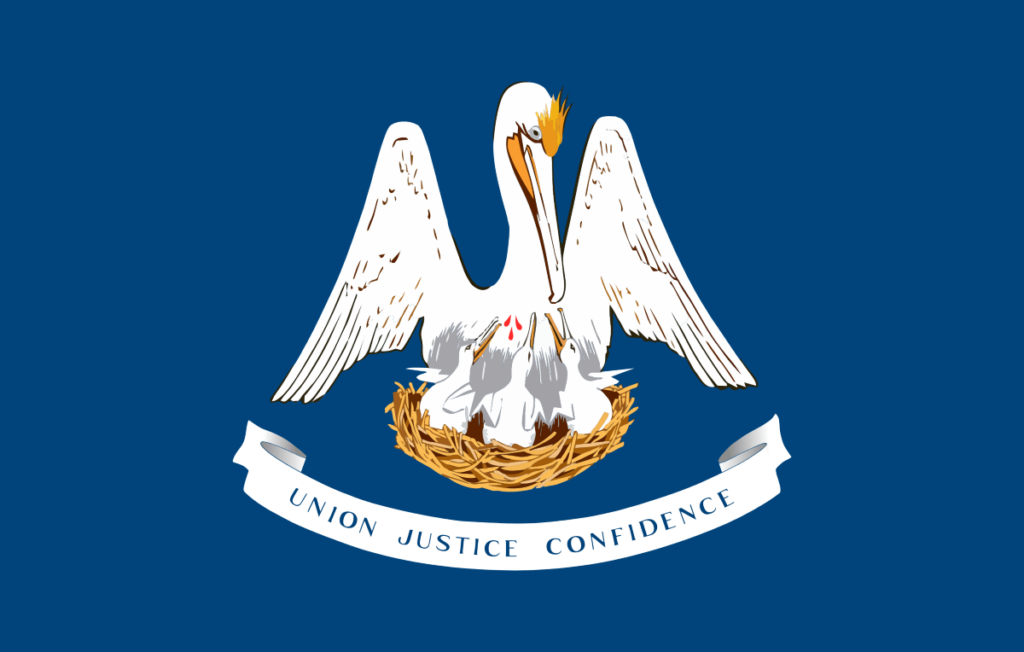 Pelican State; Bayou State; Creole State; Sportsman's Paradise; The Boot
Louisiana is a state located in the southern region of the United States. It is bordered by Arkansas to the north, Mississippi to the east, Texas to the west, and the Gulf of Mexico to the south. The capital city of Louisiana is Baton Rouge, while the largest city is New Orleans.
The flag of Louisiana features a blue field with the state bird, the brown pelican, in the center. The mother pelican is depicted tearing at her breast to feed her young with drops of blood, symbolizing self-sacrifice. Below the pelican is the state motto, "Union, Justice, and Confidence."
State Song: "You Are My Sunshine"
Motto: "Union, Justice, and Confidence"
---
Where is Louisiana on the US Map?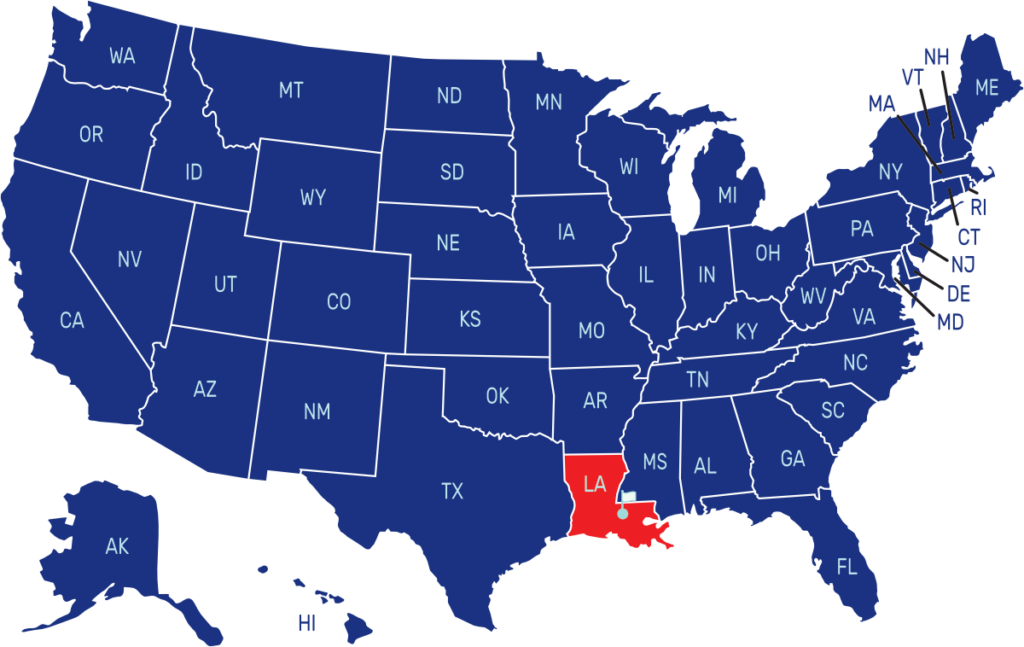 ---
Capital
Date Admitted to Union
Population (State Ranking)
Area (State Ranking)
Flag Adopted
Baton Rouge
April 30, 1812 (18th state)
Approximately 4.6 million
(25th largest)
52,378 square miles
(31st largest)
November 22, 2010