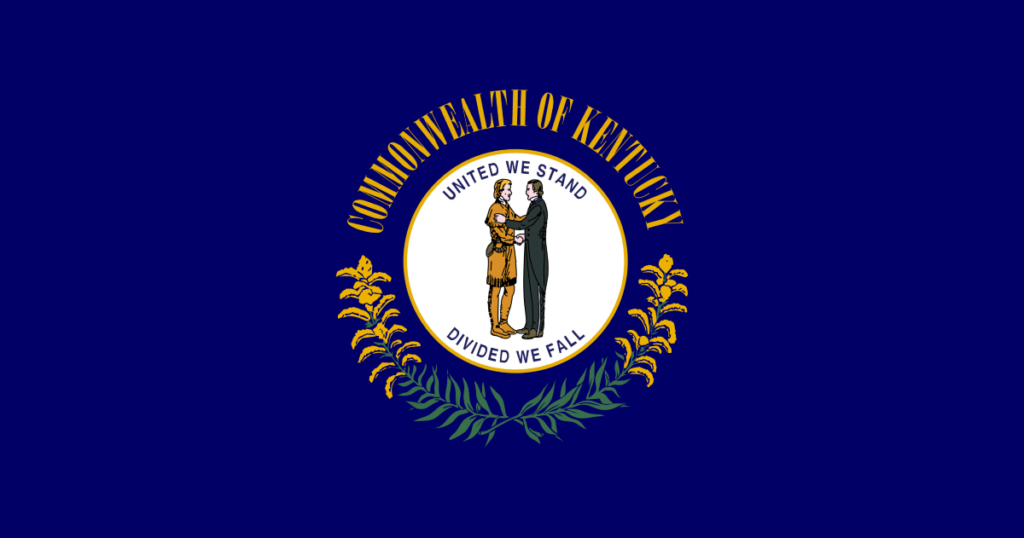 The Bluegrass State
Kentucky is a state located in the southeastern region of the United States. It is bordered by Illinois, Indiana, and Ohio to the north, West Virginia and Virginia to the east, Tennessee to the south, and Missouri to the west. The capital city of Kentucky is Frankfort, while the largest city is Louisville.
The flag of Kentucky consists of a navy blue field with the state seal in the center. The seal depicts two men embracing, representing the commonwealth of Kentucky. They are surrounded by the words "Commonwealth of Kentucky" and the state motto, "United We Stand, Divided We Fall."
State Song: "My Old Kentucky Home"
Motto: "United We Stand, Divided We Fall"
---
Where is Kentucky on the US Map?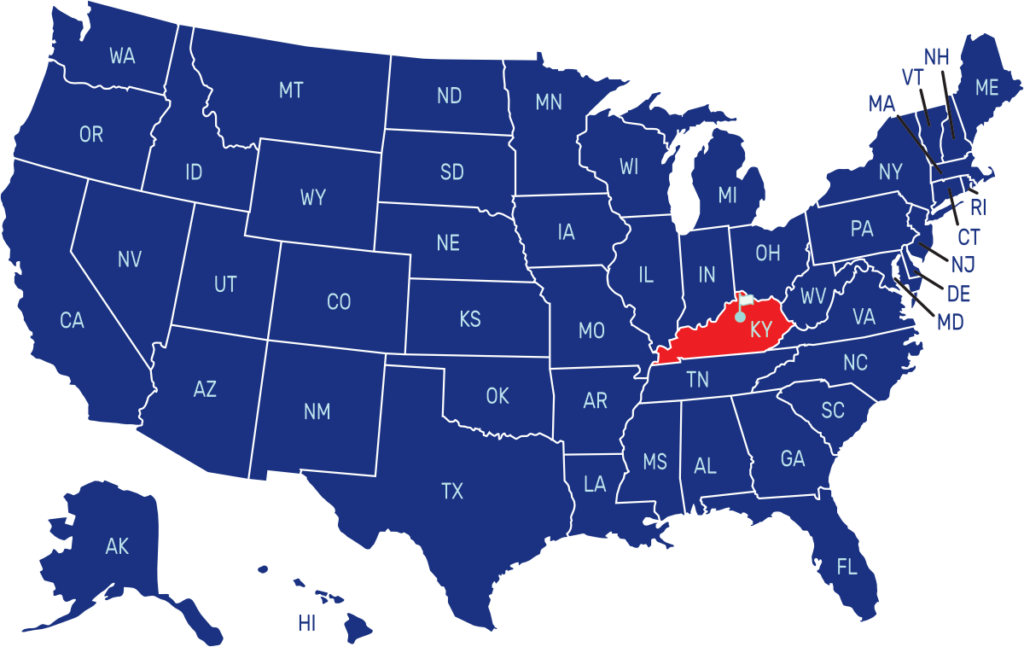 ---
Capital
Date Admitted to Union
Population (State Ranking)
Area (State Ranking)
Flag Adopted
Frankfort
June 1, 1792 (15th state)
Approximately 4.5 million
(26th largest)
40,409 square miles
(37th largest)
March 26, 1918