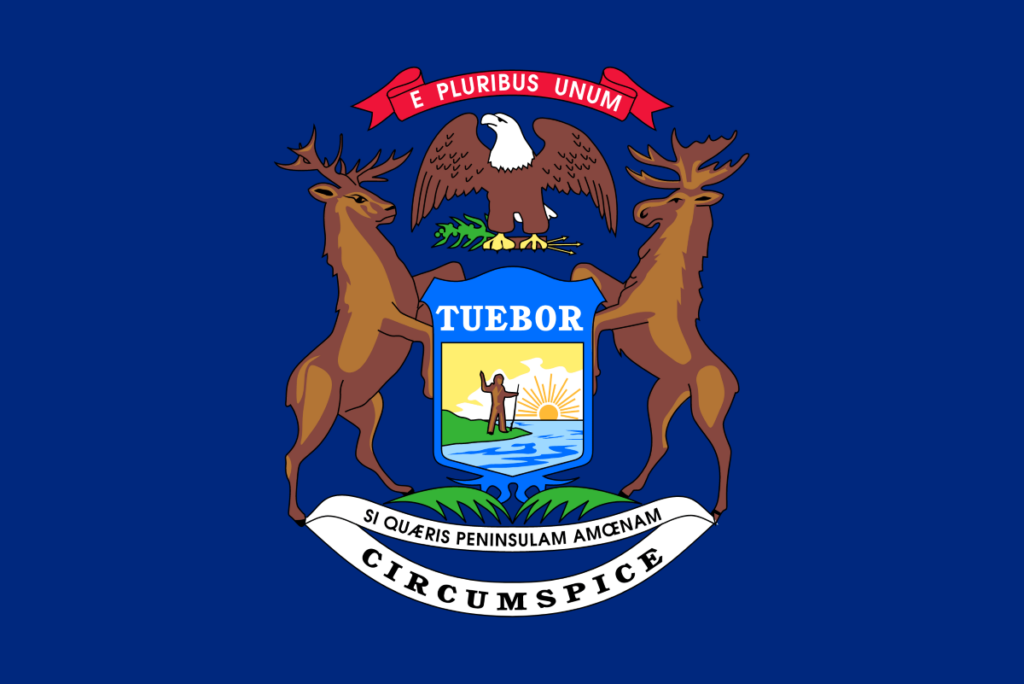 The Great Lakes State; The Wolverine State; The Mitten State; Water (Winter) Wonderland
Michigan is a state located in the Great Lakes and Midwestern regions of the United States. It is bordered by Wisconsin and Lake Michigan to the west, Indiana to the south, Ohio and Lake Erie to the southeast, and Ontario, Canada to the northeast. The capital city of Michigan is Lansing, while the largest city is Detroit.
The flag of Michigan consists of a dark blue field with the state coat of arms prominently featured in the center. The coat of arms depicts an eagle holding an olive branch and arrows, above a dark blue shield. Within the shield the sun rises over and a lake a man holds a gun representing peace and the ability to defend his rights. The elk and moose are symbols of Michigan, while the bald eagle represents the United States.
State Song: "My Michigan"
Motto: "Si quaeris peninsulam amoenam circumspice" (If you seek a pleasant peninsula, look about you)
---
Where is Michigan on the US Map?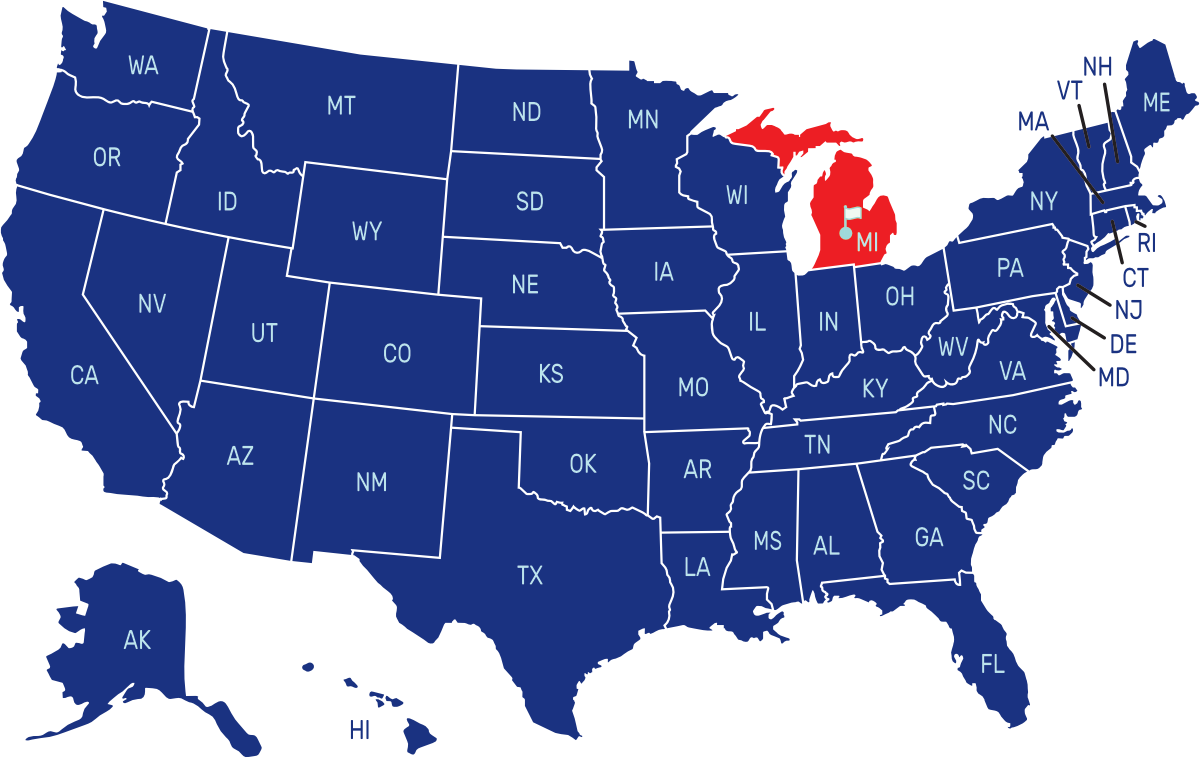 ---
Capital
Date Admitted to Union
Population (State Ranking)
Area (State Ranking)
Flag Adopted
Lansing
January 26, 1837 (26th state)
Approximately 10 million
(10th largest)
96,716 square miles
(11th largest)
August 1, 1911