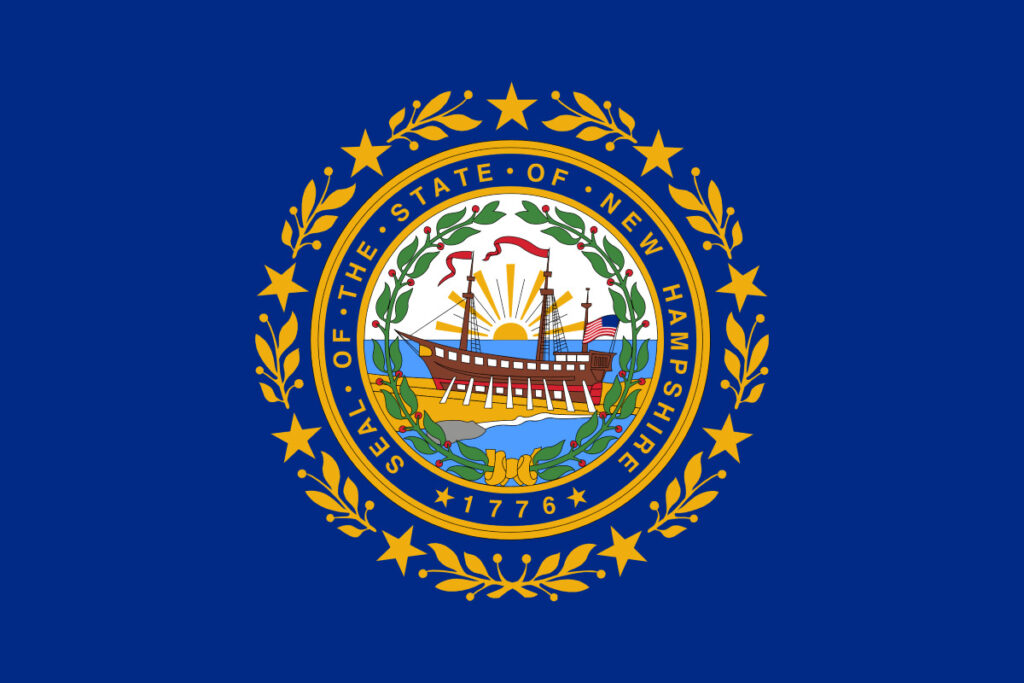 The Granite State; The White Mountain State
New Hampshire is a state located in the New England region of the United States. It is bordered by Maine to the east, Massachusetts to the south, Vermont to the west, and the Canadian province of Quebec to the north. The capital city of New Hampshire is Concord, while its largest city is Manchester.
The flag of New Hampshire features the state seal centered on a field of blue. The seal depicts a ship sailing on waves, representing New Hampshire's maritime history and trade.
State Song: "Old New Hampshire"
Motto: "Live Free or Die"
---
Where is New Hampshire on the US Map?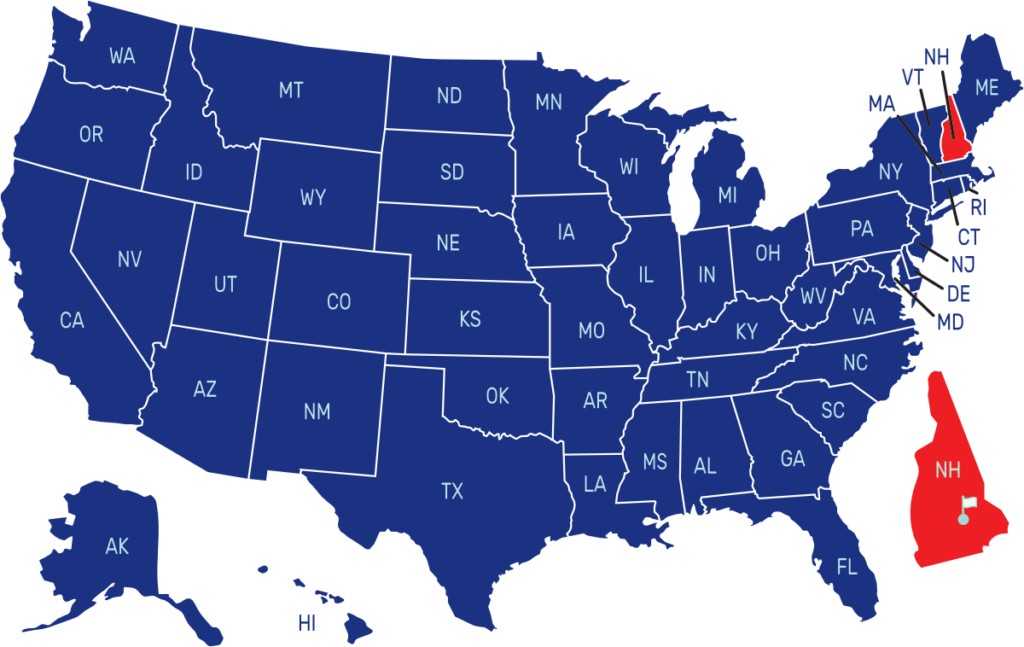 ---
Capital
Date Admitted to Union
Population (State Ranking)
Area (State Ranking)
Flag Adopted
Concord
June 21, 1788 (9th state)
Approximately 1.4 million
(41st largest)
9,349 square miles
(46th largest)
March 8, 1909