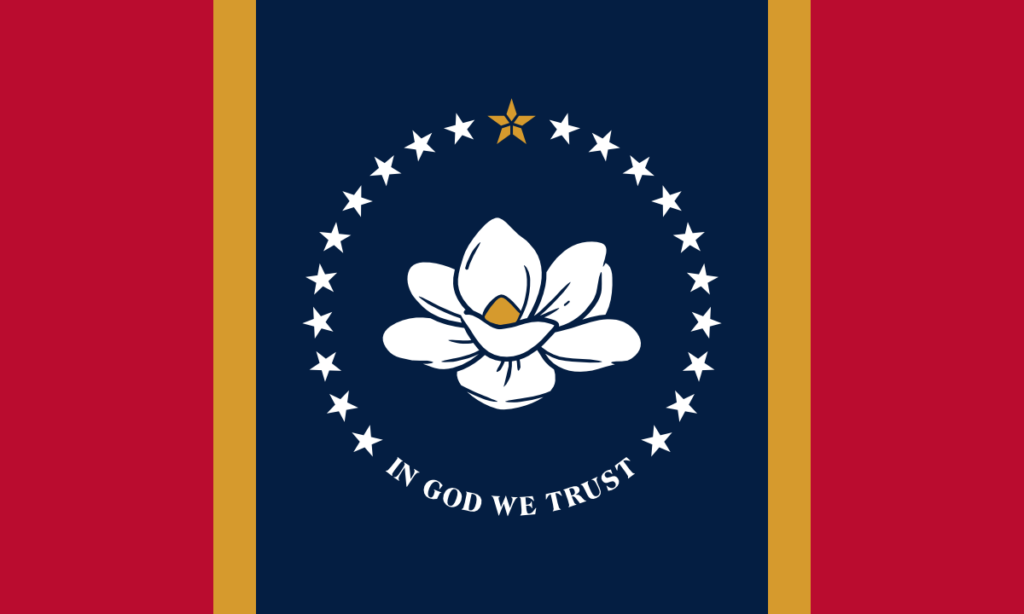 The Magnolia State; The Hospitality State
Mississippi is a state located in the southern region of the United States. It is bordered by Tennessee to the north, Alabama to the east, Louisiana to the south, and Arkansas to the west. The capital city of Mississippi is Jackson, while its largest city is also Jackson.
The flag of Mississippi features a red field with two gold horizontal stripes bordering a white magnolia blossom surrounded by 21 stars and the words 'In God We Trust' written below. The topmost star is made up of five gold diamond shapes.
State Song: "Go, Mississippi"
Motto: "Virtute et Armis" (By Valor and Arms)
---
Where is Mississippi on the US Map?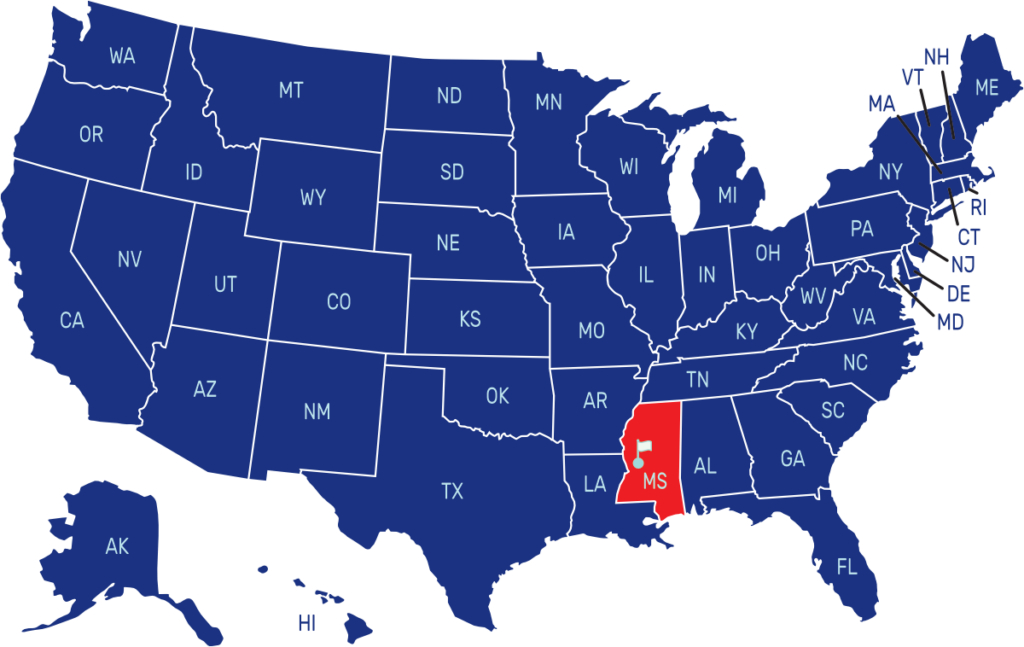 ---
Capital
Date Admitted to Union
Population (State Ranking)
Area (State Ranking)
Flag Adopted
Jackson
December 10, 1817 (20th state)
Approximately 3 million
(34th largest)
48,431 square miles
(32nd largest)
January 11, 2021