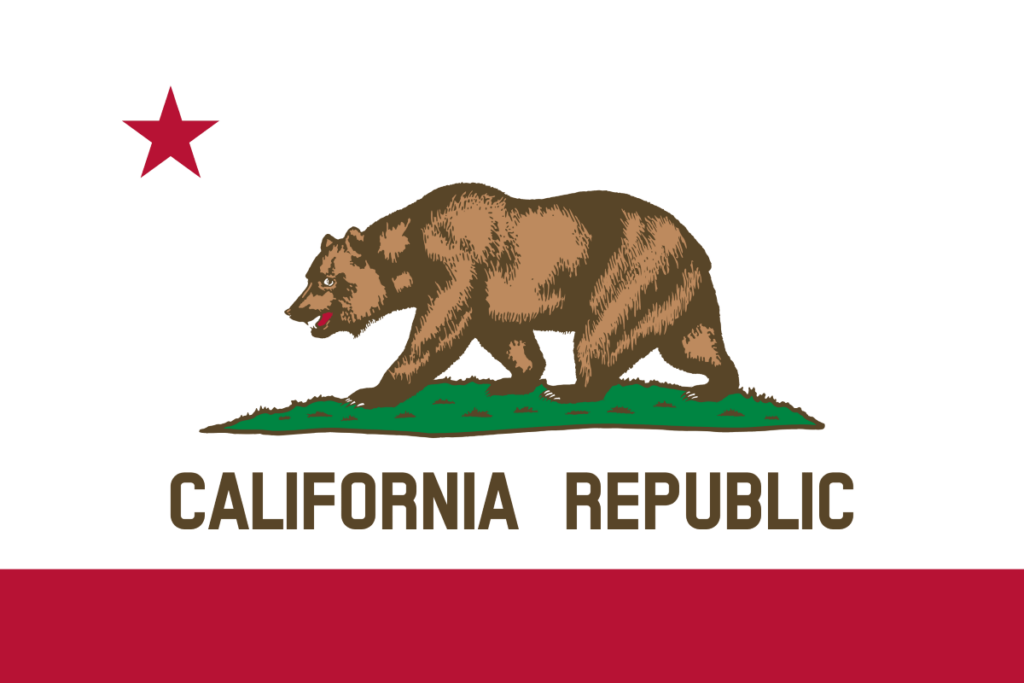 The Golden State
California is a state located on the west coast of the United States. It is bordered by Oregon to the north, Nevada to the east, and Arizona to the southeast. Its capital city is Sacramento, while the largest city is Los Angeles.
The California state flag features a white background with a red stripe at the bottom and a grizzly bear walking on grass in the center. A red star is located in the upper left corner, and the words "California Republic" are written in a below the bear.
The state song of California is "I Love You, California"
State motto is "Eureka"
---
Where is California on the US Map?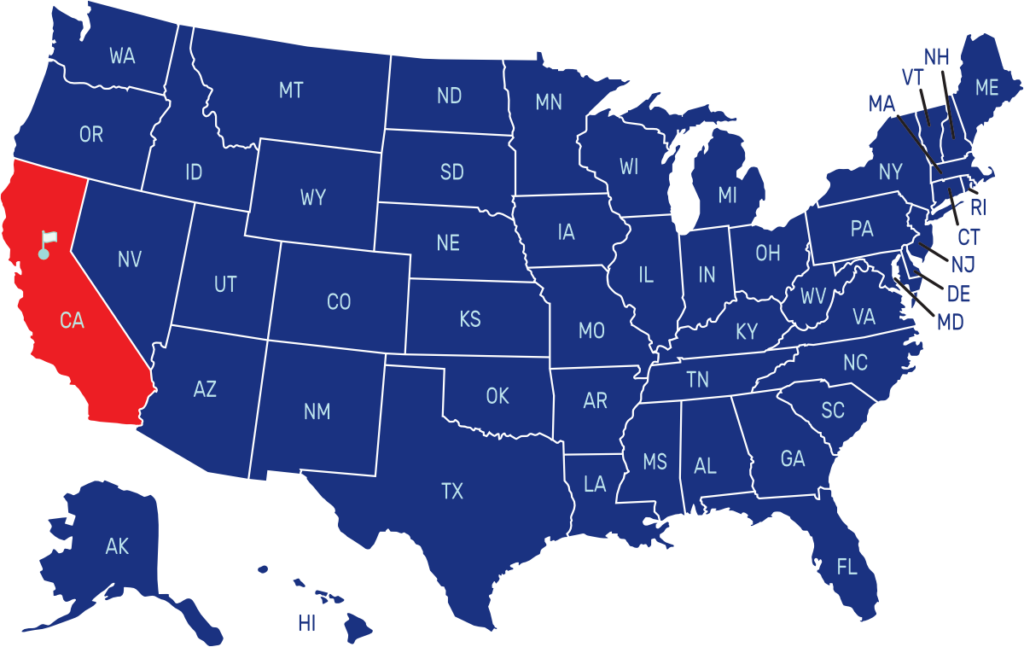 ---
Capital
Date Admitted to Union
Population (State Ranking)
Area (State Ranking)
Flag Adopted
Sacramento
September 9, 1850 (31st)
39,538,223
(1st Largest)
423,970 km² / 163,696 mi²
(3rd Largest)
February 3, 1911