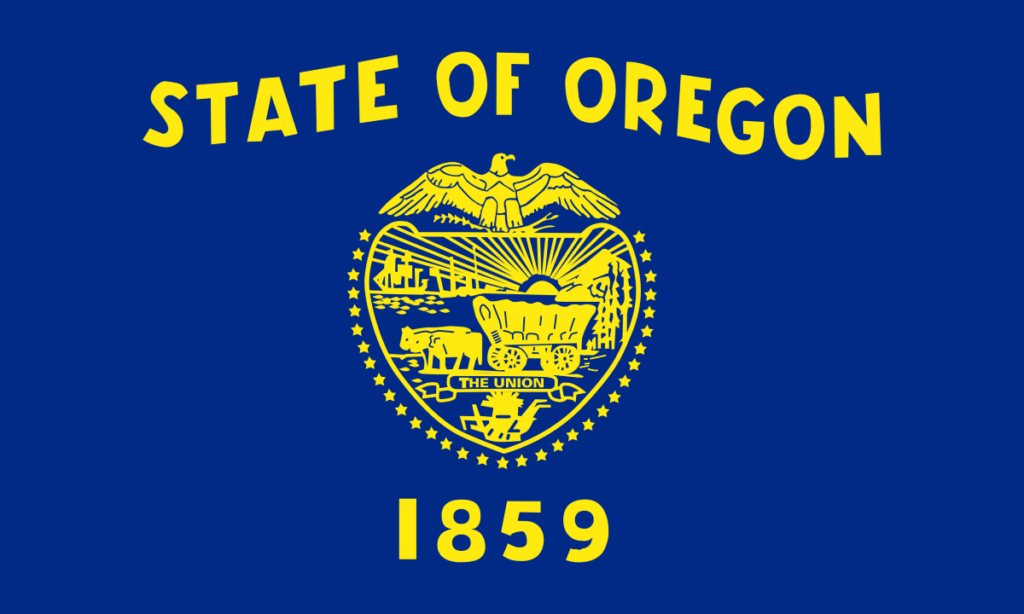 The Beaver State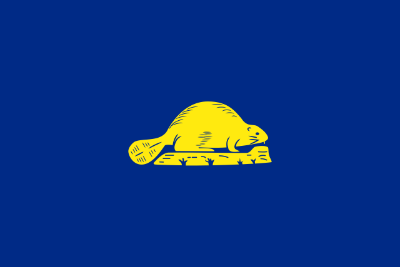 Oregon is a state located in the Pacific Northwest region of the United States. It is bordered by Washington to the north, Idaho to the east, Nevada and California to the south, and the Pacific Ocean to the west. The capital city of Oregon is Salem, while its largest city is Portland.
The flag of Oregon features a navy blue field with a design on both sides. On the front, the flag displays the escutcheon from the state seal, which features a shield depicting mountains, a setting sun, a body of water, and a covered wagon. On the reverse side of the flag, there is a gold beaver, the state animal, which represents the fur trade that played a significant role in Oregon's history.
State Song: "Oregon, My Oregon"
Motto: "Alis Volat Propriis" (She Flies With Her Own Wings)
---
Where is Oregon on the US Map?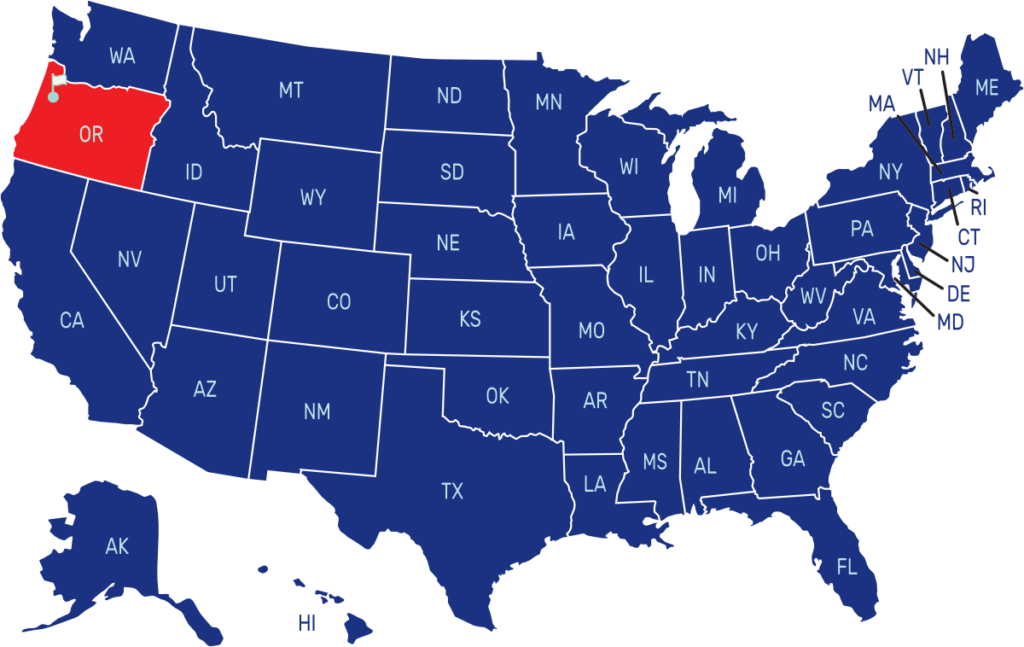 ---
Capital
Date Admitted to Union
Population (State Ranking)
Area (State Ranking)
Flag Adopted
Salem
February 14, 1859 (33rd state)
Approximately 4.2 million
(27th largest)
98,381 square miles
(9th largest)
April 15, 1925