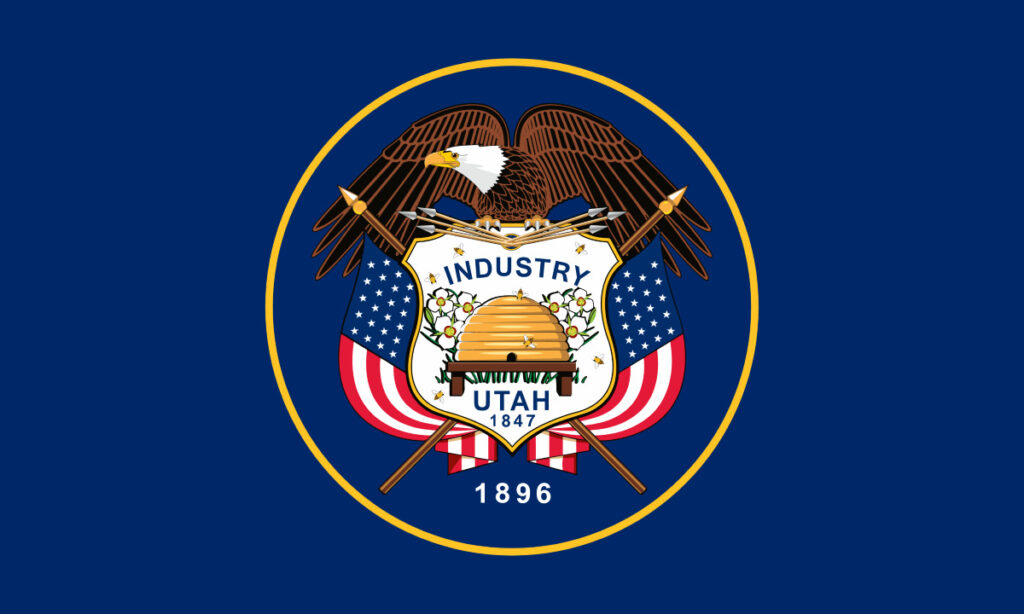 The Beehive State; The Mormon State; Deseret
Utah is a state located in the western United States. It is bordered by Idaho to the north, Wyoming to the northeast, Colorado to the east, Arizona to the south, and Nevada to the west. The capital and largest city of Utah is Salt Lake City.
A bill was signed on March 21, 2023 to introduce a new flag for Utah. Known as the 'Beehive flag' it is due to be adopted by March 9, 2024.
The current flag features a navy blue field with a golden circle in the center. Inside the circle, there is a beehive symbolizing industry and hard work, with the state motto "Industry" below it. Around the beehive is a sego lily, the state flower of Utah. The sego lily represents peace and the native flora of the region.
State Song: "Utah, This is the Place"
Motto: "Industry"
---
Where is Utah on the US Map?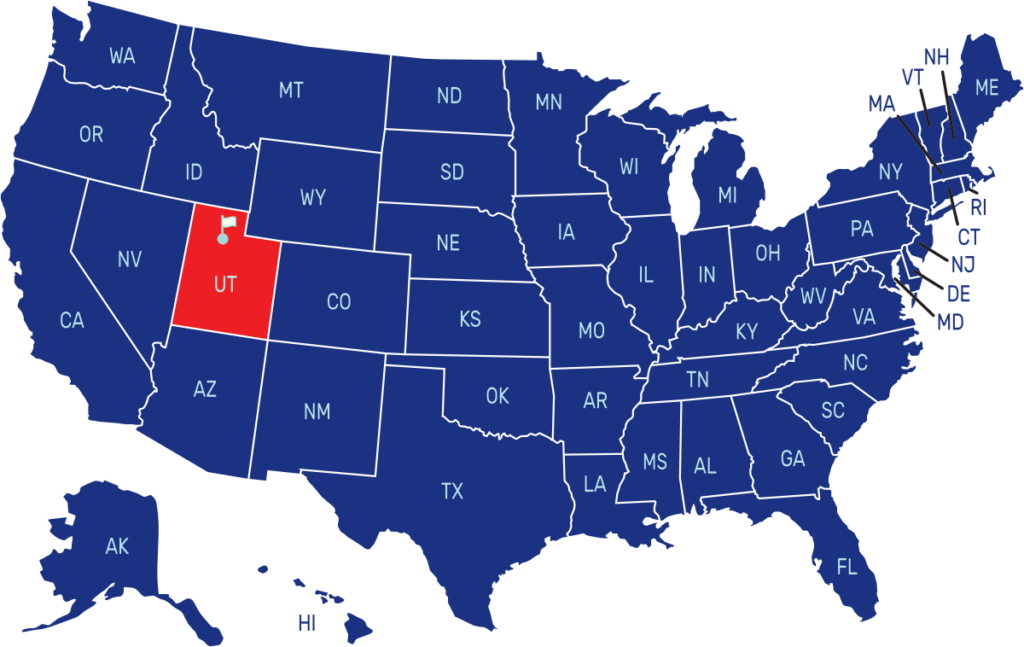 ---
Capital
Date Admitted to Union
Population (State Ranking)
Area (State Ranking)
Flag Adopted
Salt Lake City
January 4, 1896 (45th state)
Approximately 3 million
(30th largest)
84,899 square miles
(13th largest)
February 16, 2011