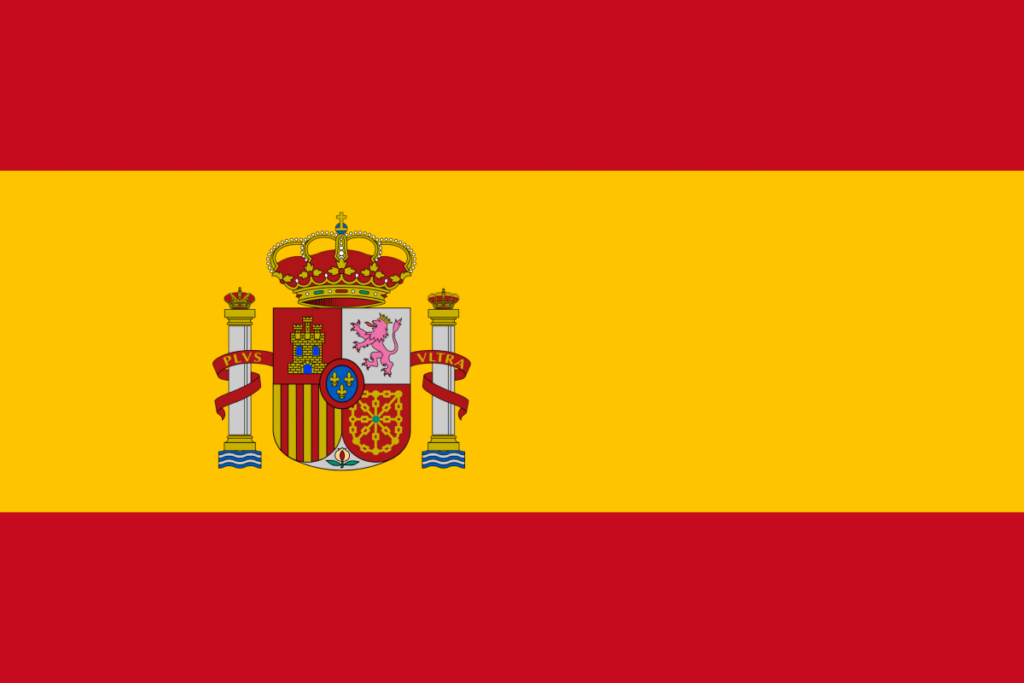 Spain, officially known as the Kingdom of Spain, is a country located in southwestern Europe. It shares borders with Portugal, France, Andorra, and the British territory of Gibraltar. The official language is Spanish. The capital and largest city is Madrid.
The Spanish flag known as Rojigualda was adopted in October 1981. The design consists of three horizontal bands of red, yellow and red. The double width middle band features the Spanish coat of arms offset toward the left hand hoist side.
Capital City
Area (World Ranking)
2023 Population (World Ranking)
Currency
Flag Ratio (Decimal)
Adopted
Madrid
505,990 km² / 195,365 mi²
(52nd)
46,352,065
(31st)
Euro
€
2:3 (1.5)
1981
The national anthem of Spain is "Marcha Real" (Royal March) (Himno Nacional Español). Currency: Euro.