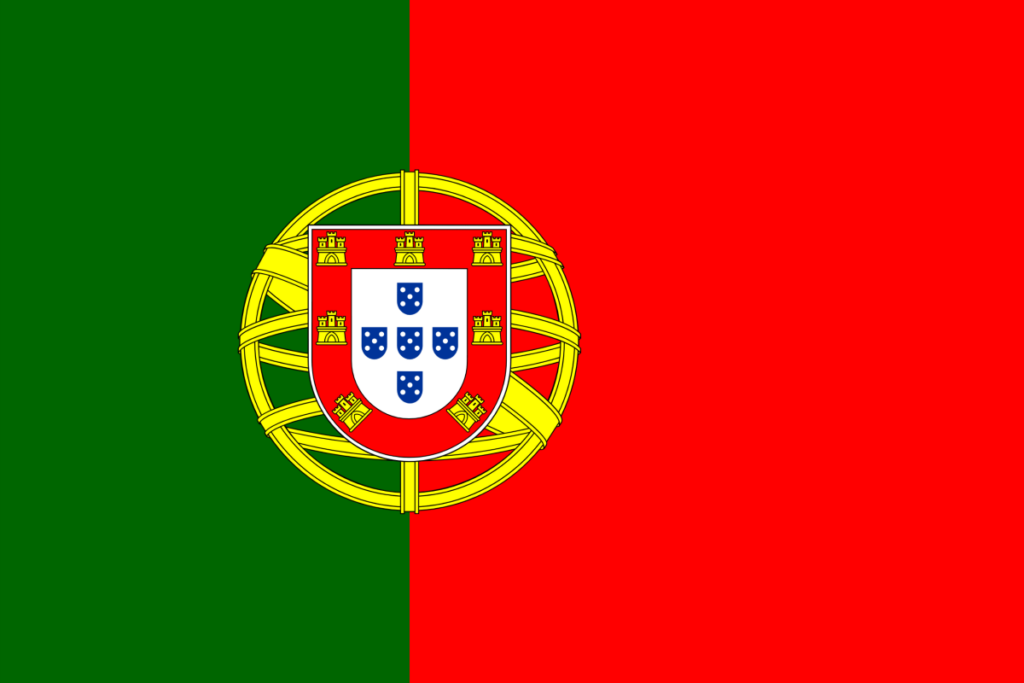 Bandeira das Quinas (Flag of the quinas), Bandeira Verde-Rubra (Green-Red Flag)
The Portuguese Republic (República Portuguesa) is a country in Southwestern Europe. Situated on the Atlantic coast and in the Iberian Peninsula it shares a border with Spain. Its official language is Portuguese. The capital and largest city is Lisbon.
Adopted in June 1911, Portugal's Flag features a two-fifths green and three-fifths red horizontal band design; green symbolic of hope for the future and red for the blood of the nation. Placed centrally where the bands of color meet is a lesser version of the national coat of arms.
Capital City
Area (World Ranking)
2023 Population (World Ranking)
Currency
Flag Ratio (Decimal)
Adopted
Lisbon
92,212 km² / 35,603 mi²
(111th)
10,355,493
(80th)
Euro
(EUR)
2:3 (1.5)
1911