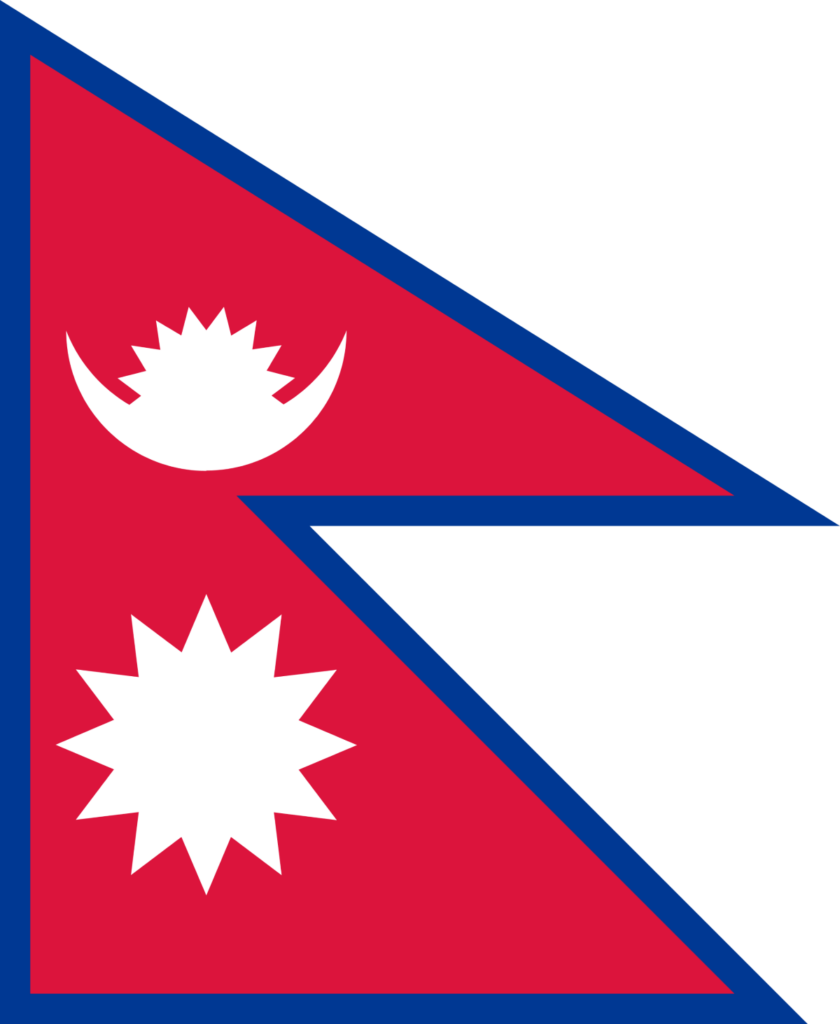 Triangle Flag, Chandra Ra Surya, Jungi Nishan, नेपालको झण्डा
Nepal (नेपाल) is a country in South Asia. Situated in the Himalayas it shares borders with the Tibet Autonomous Region of China and India. Its official language is Nepali. The capital and largest city is Kathmandu. Nepal has eight of the world's ten tallest mountains, including Mount Everest, the highest on Earth.
Adopted in December 1962 the Nepalese Flag features a unique shape of two crimson red triangles placed over each other outlined in blue. The upper triangle features a white moon and eight rays whilst the lower triangle has a white sun with twelve rays.
Capital City
Area (World Ranking)
2023 Population (World Ranking)
Currency
Flag Ratio (Decimal)
Adopted
Kathmandu
147,181 km² / 56,827 mi²
(93rd)
31,255,087
(47th)
Nepalese rupee
(NPR)
5:4 (1.25)
1962