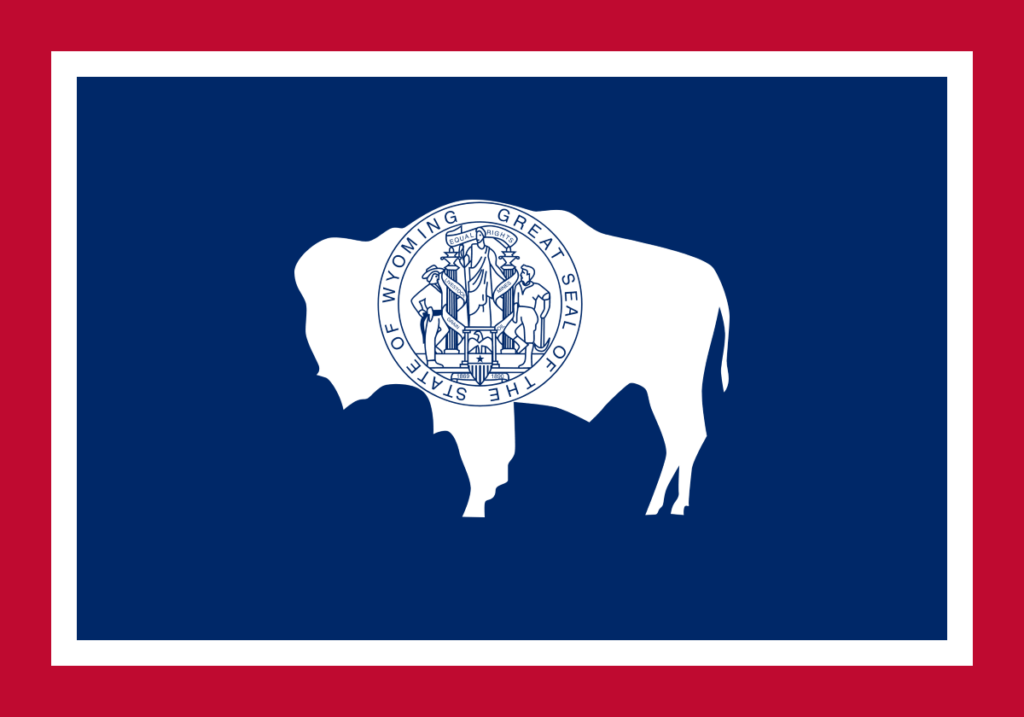 The Equality State; The Cowboy State; Big Wyoming
Wyoming is a state located in the Mountain West region of the United States. It is bordered by Montana to the north, South Dakota and Nebraska to the east, Colorado and Utah to the south, and Idaho to the west. The capital and largest city of Wyoming is Cheyenne.
The flag of Wyoming features a blue field with a white silhouette of an American bison in the center. Within the bison is the state seal.
State Song: "Wyoming"
Motto: "Equal Rights"
---
Where is Wyoming on the US Map?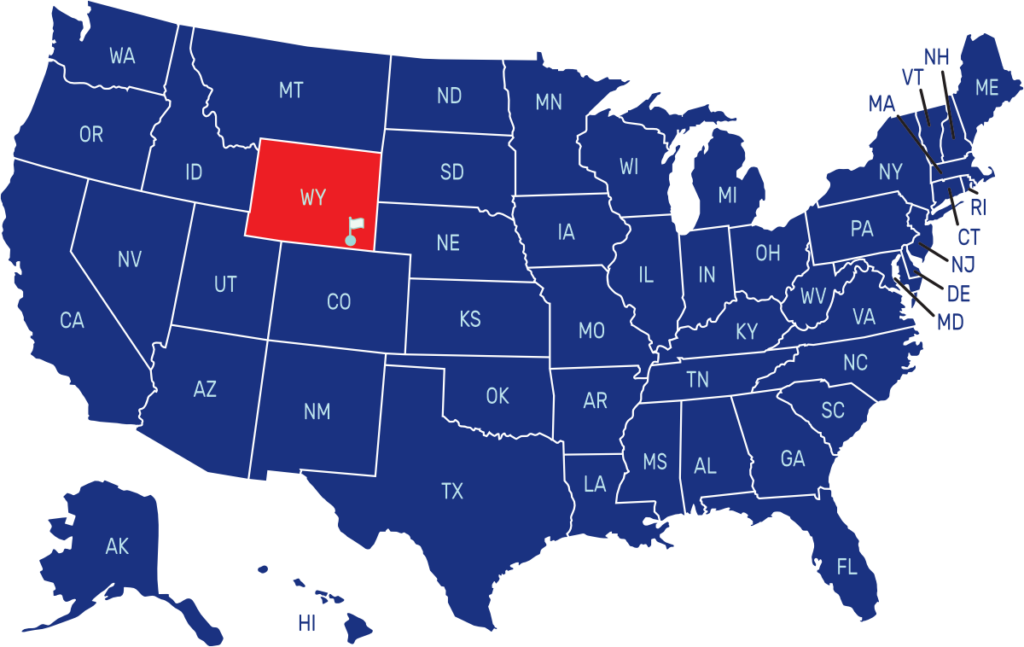 ---
Capital
Date Admitted to Union
Population (State Ranking)
Area (State Ranking)
Flag Adopted
Cheyenne
July 10, 1890 (44th state)
Approximately 580,000
(50th smallest)
97,814 square miles
(10th largest)
March 4, 1917