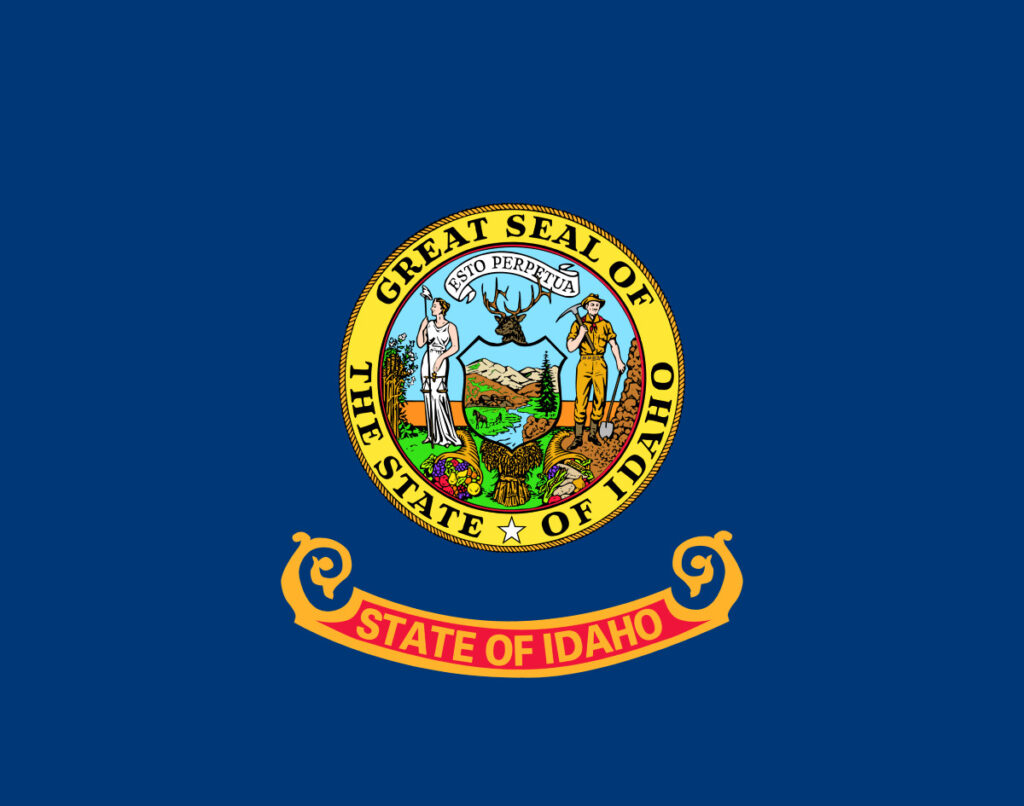 The Gem State; The Potato State
Idaho is a state located in the northwestern region of the United States. It shares borders with Washington and Oregon to the west, Montana and Wyoming to the east, Utah and Nevada to the south, and Canada to the north. The capital and largest city of Idaho is Boise.
The flag of Idaho consists of a blue field with the state seal in the center. The seal features a miner and a woman representing equality, with a shield depicting a river, a fertile field, and mountains. The words "State of Idaho" appear in a red band below the seal.
State Song: "Here We Have Idaho"
Motto: "Esto Perpetua" (Let it be perpetual)
---
Where is Idaho on the US Map?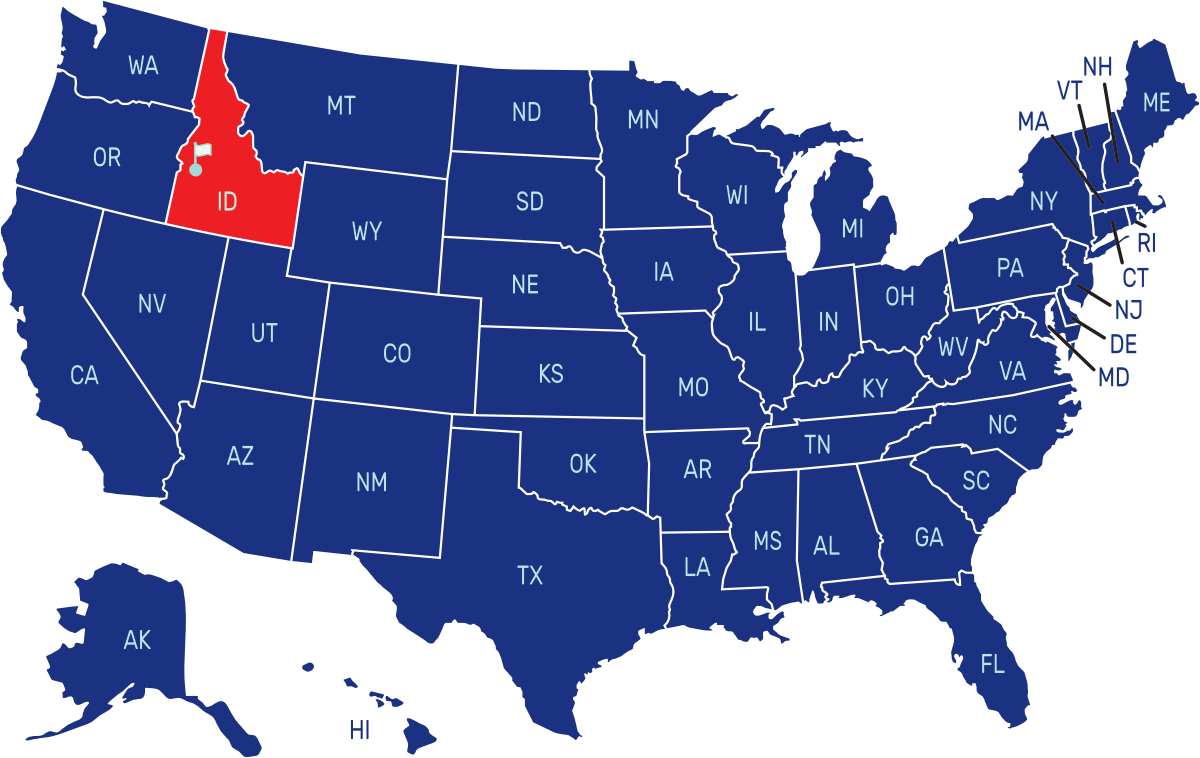 ---
Capital
Date Admitted to Union
Population (State Ranking)
Area (State Ranking)
Flag Adopted
Boise
July 3, 1890 (43rd state)
Approximately 1.8 million
(39th largest)
83,569 square miles
(14th largest)
March 5, 1907