The Cornhusker State
Nebraska is a state located in the Midwestern region of the United States. It is bordered by South Dakota to the north, Iowa to the east, Missouri to the southeast, Kansas to the south, Colorado to the southwest, and Wyoming to the west. The capital city of Nebraska is Lincoln, while its largest city is Omaha.
The flag of Nebraska features the state seal in gold and silver on a field of national blue. The seal depicts a train running across the background, symbolizing Nebraska's role in the development of the transcontinental railroad. Above the seal is a banner with the state motto, "Equality Before the Law," emphasizing the principles of justice and fairness.
State Song: "Beautiful Nebraska"
Motto: "Equality Before the Law"
---
Where is Nebraska on the US Map?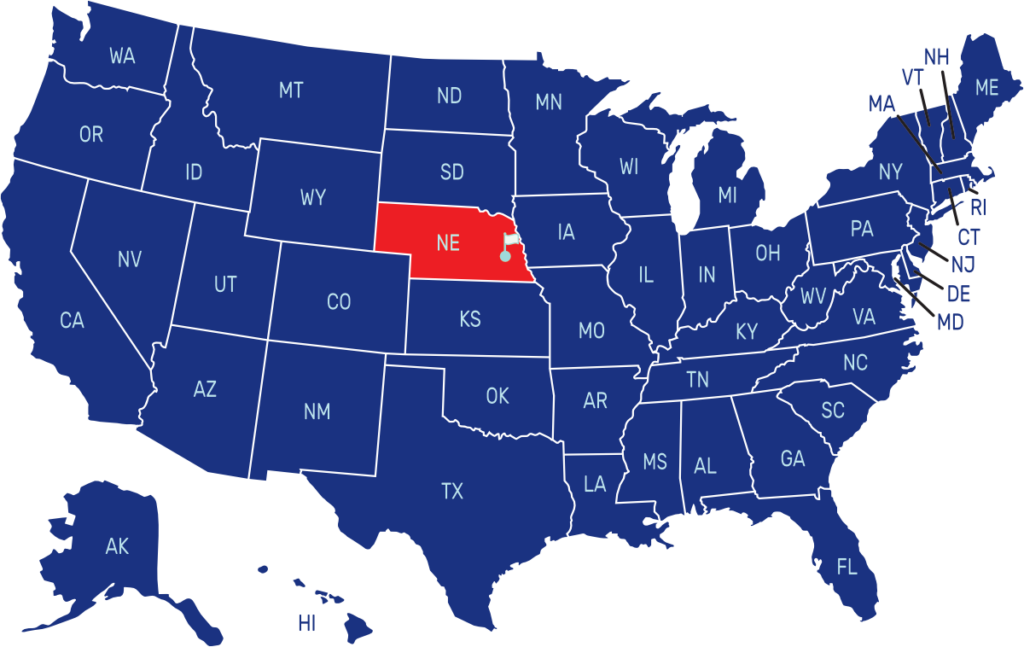 ---
Capital
Date Admitted to Union
Population (State Ranking)
Area (State Ranking)
Flag Adopted
Lincoln
March 1, 1867 (37th state)
Approximately 1.9 million
(38th largest)
77,354 square miles
(16th largest)
March 28, 1925