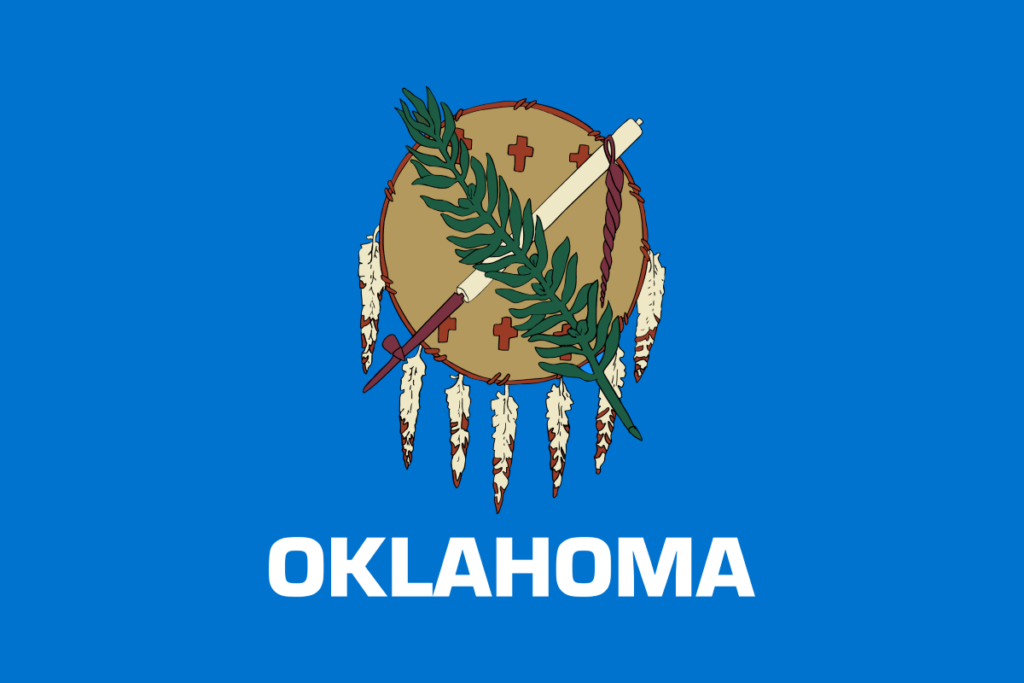 Native America; Land of the Red Man; Sooner State
Oklahoma is a state located in the South Central region of the United States. It is bordered by Colorado and Kansas to the north, Missouri and Arkansas to the east, Texas to the south, and New Mexico to the west. The capital city of Oklahoma is Oklahoma City, while its largest city is also Oklahoma City.
The flag of Oklahoma consists of a blue field with a centered traditional Osage Nation buffalo-skin shield. The shield is decorated with seven eagle feathers, representing the Native American tribes that are indigenous to the state.
State Song: "Oklahoma!"
Motto: "Labor Omnia Vincit" (Labor Conquers All Things)
---
Where is Oklahoma on the US Map?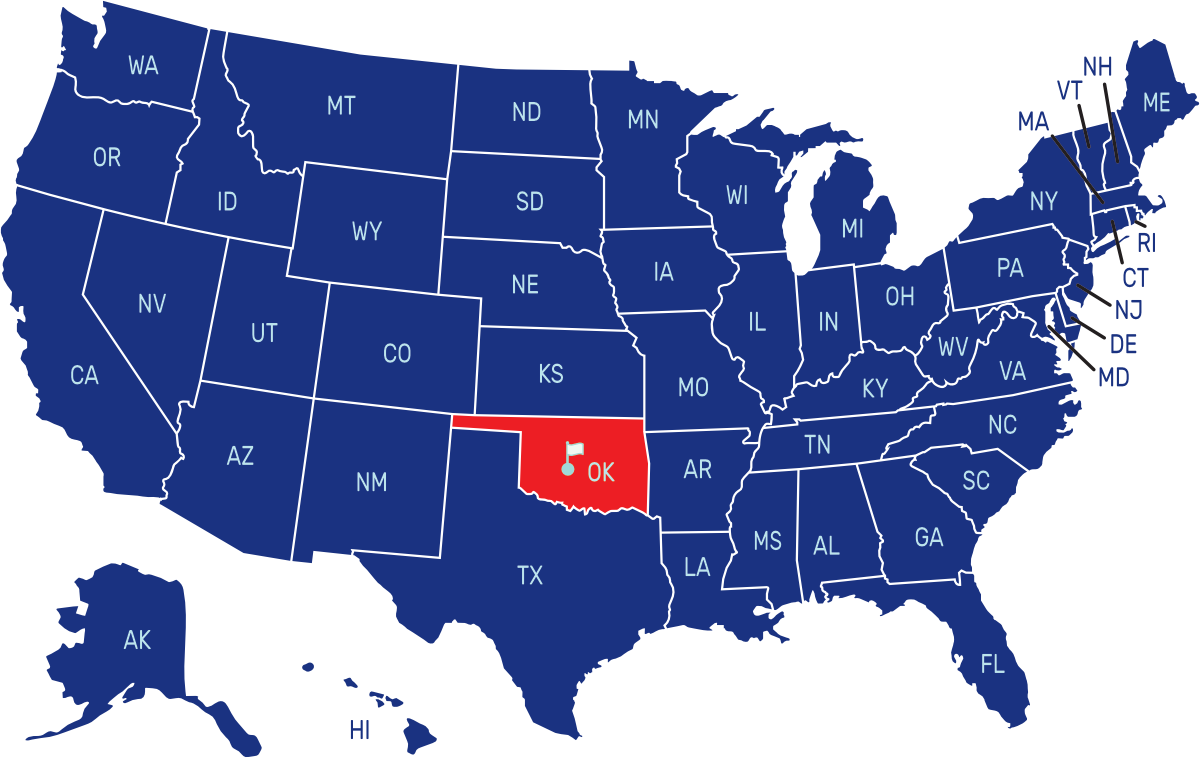 ---
Capital
Date Admitted to Union
Population (State Ranking)
Area (State Ranking)
Flag Adopted
Oklahoma City
November 16, 1907 (46th state)
Approximately 3.9 million
(28th largest)
69,898 square miles
(20th largest)
April 2, 1925