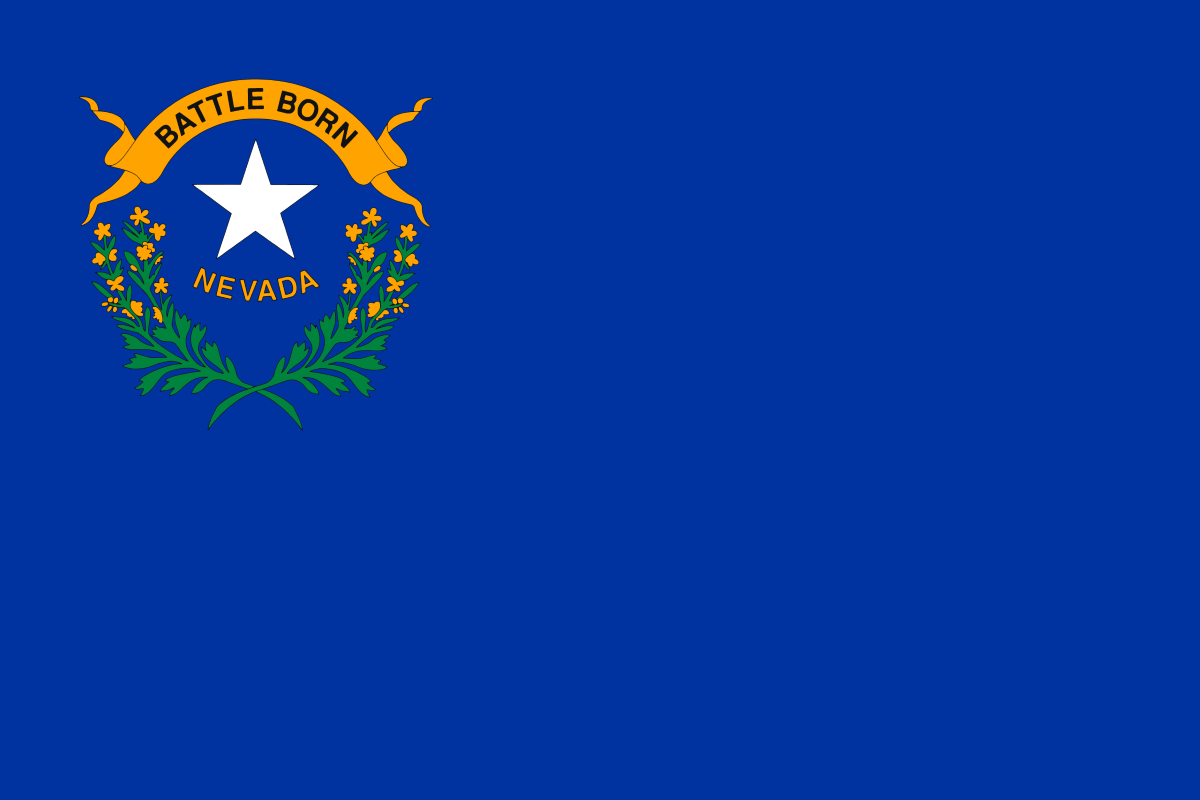 The Silver State; The Sagebrush State; The Battle Born State
Nevada is a state located in the western region of the United States. It is bordered by Oregon to the northwest, Idaho to the northeast, California to the west, Arizona to the southeast, and Utah to the east. The capital city of Nevada is Carson City, while its largest city is Las Vegas.
The flag of Nevada consists of a cobalt blue field with a wreath of sagebrush in the upper left corner. Within the wreath is a five-pointed silver star representing the state's nickname, "The Silver State," which pays homage to its rich silver mining history. Above the star is a golden scroll with the state motto, "Battle Born," reflecting Nevada's entry into the Union during the American Civil War.
State Song: "Home Means Nevada"
Motto: "Battle Born"
---
Where is Nevada on the US Map?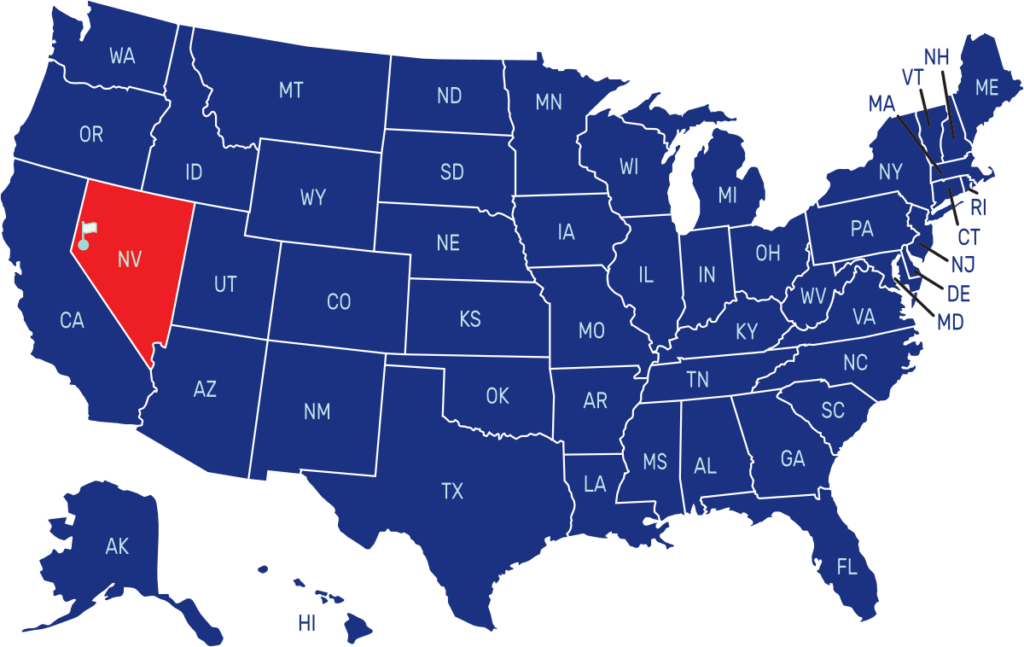 ---
Capital
Date Admitted to Union
Population (State Ranking)
Area (State Ranking)
Flag Adopted
Carson City
October 31, 1864 (36th state)
Approximately 3.2 million
(32nd largest)
110,577 square miles
(7th largest)
March 26, 1929