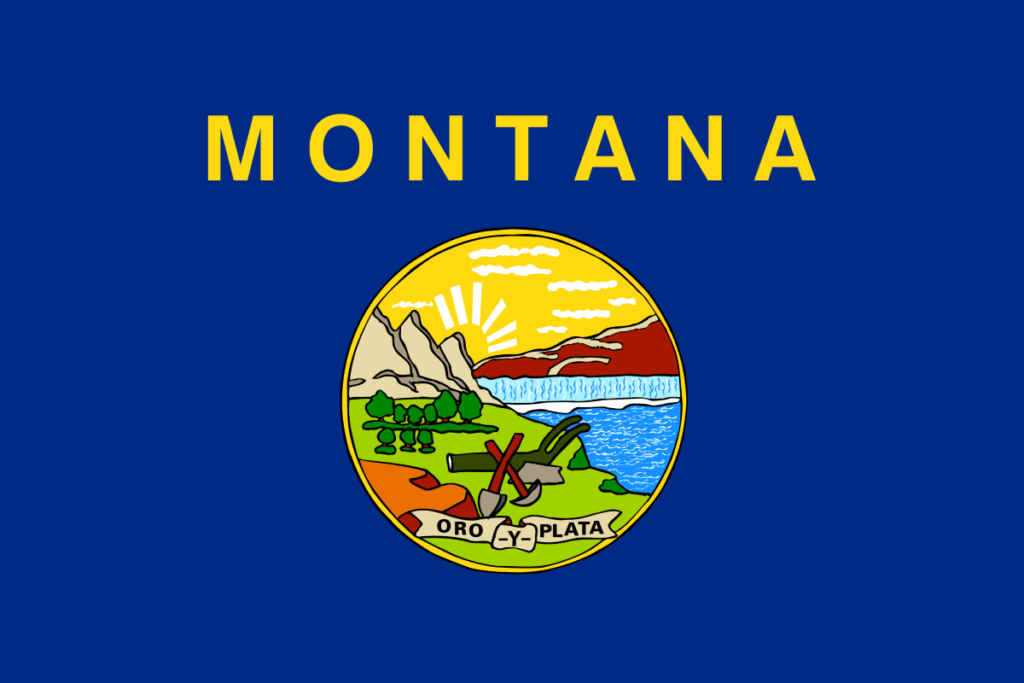 The Treasure State; Big Sky Country
Montana is a state located in the western region of the United States. It is bordered by Canada to the north, North Dakota and South Dakota to the east, Wyoming to the south, and Idaho to the west. The capital city of Montana is Helena, while its largest city is Billings.
The flag of Montana consists of a dark blue field with the state seal in the center. The seal features a plow, a pickaxe, and a shovel representing Montana's agricultural and mining industries. The seal has a golden banner with the state motto, "Oro y Plata" (Gold and Silver), symbolizing Montana's rich mineral resources. Above the seal are the words "Montana" in gold letters.
State Song: "Montana"
Motto: "Oro y Plata" (Gold and Silver)
---
Where is Montana on the US Map?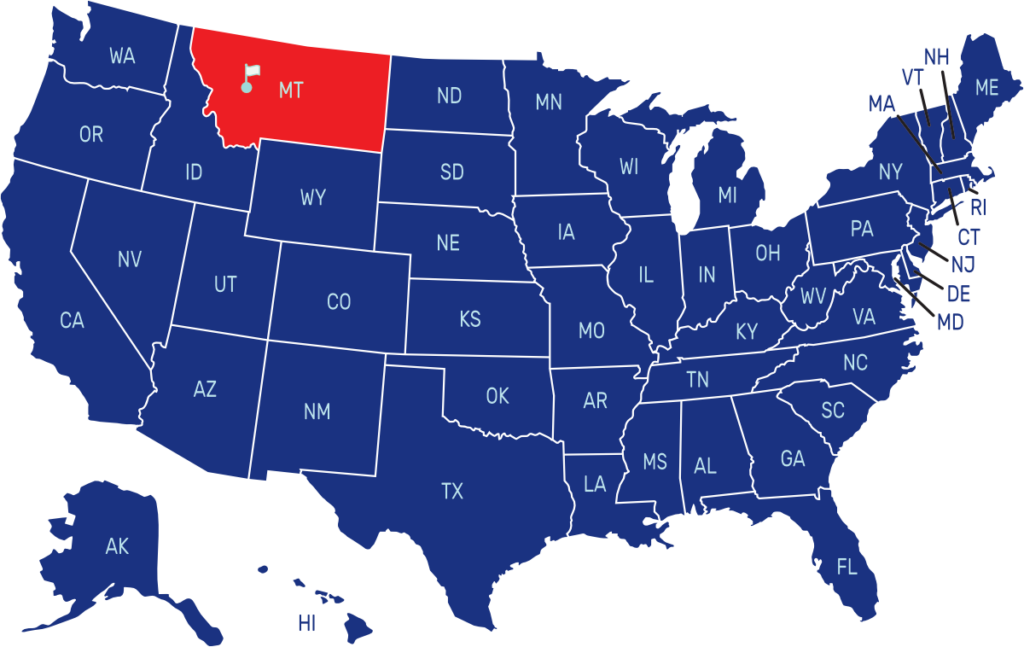 ---
Capital
Date Admitted to Union
Population (State Ranking)
Area (State Ranking)
Flag Adopted
Helena
November 8, 1889 (41st state)
Approximately 1.1 million
(44th largest)
147,040 square miles
(4th largest)
December 17, 1905