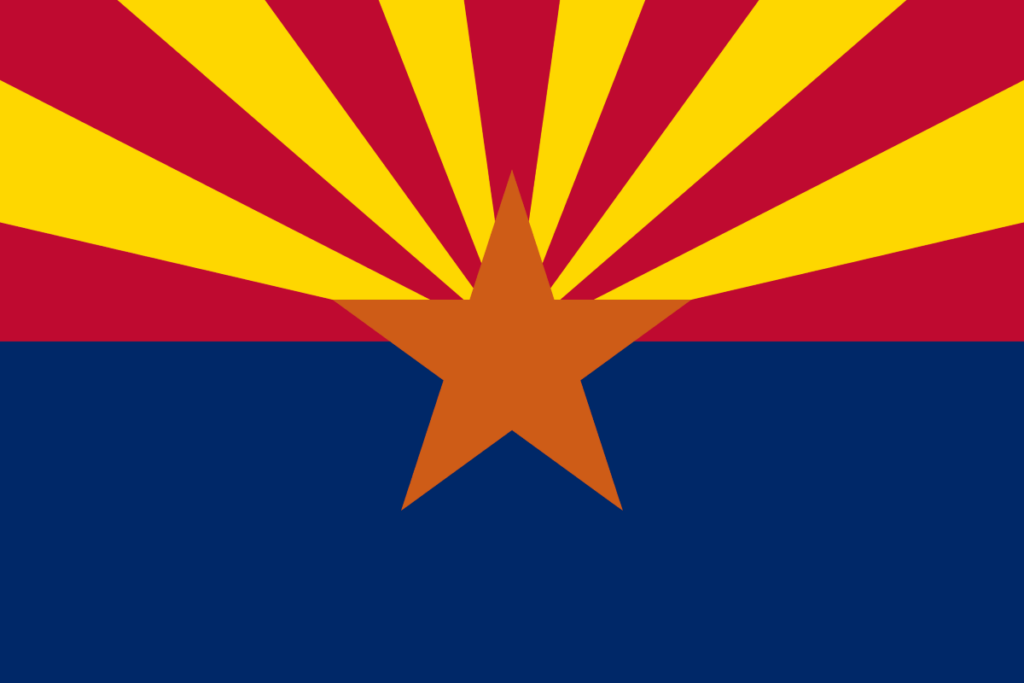 The Grand Canyon State, The Copper State, The Valentine State
Arizona is a state in the south west of the United States. It shares borders with Utah to the north, Colorado to the northeast, New Mexico to the east; Nevada to the northwest and California to the west. The capital city and largest city is Phoenix.
The flag of Arizona was adopted on February 27, 1917. The design features 13 rays of red and yellow on the top half above a blue bottom half. A large five-pointed copper star is featured at the center.
State Anthem /Song: "The Arizona March Song", "Arizona"
Motto: Ditat Deus (God enriches)
---
Where is Arizona on the US Map?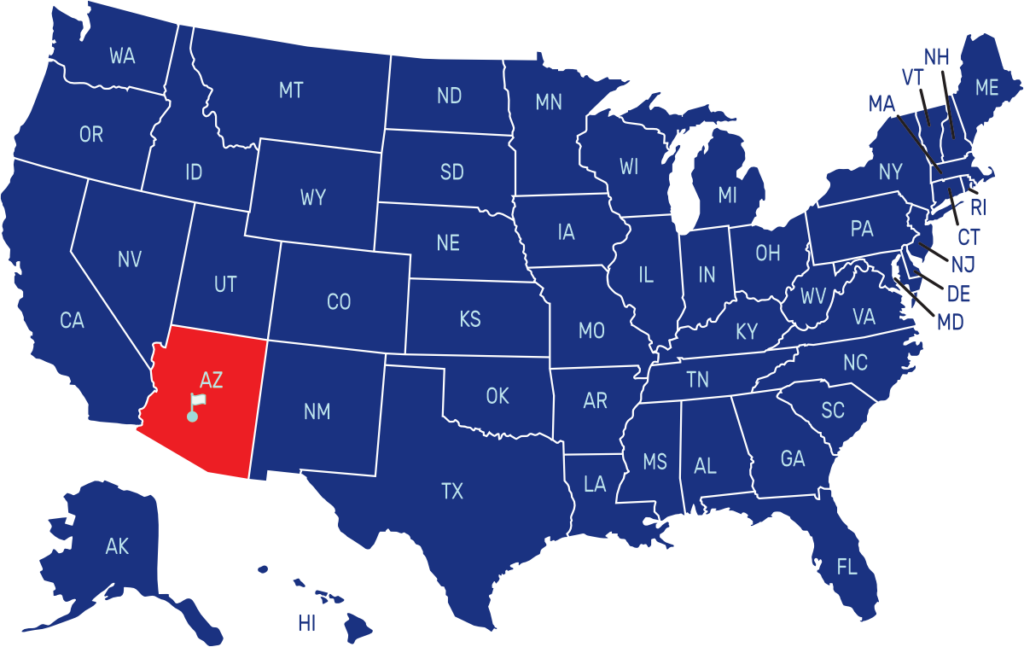 ---
Capital
Date Admitted to Union
Population (State Ranking)
Area (State Ranking)
Flag Adopted
Phoenix
February 14, 1912 (48th)
7,151,502
(14th Largest)
295,234 km² / 113,990 mi²
(6th Largest)
1917